This itinerary guarantees you the best possible experience of Melbourne and its surrounding area. It also ensures you have everything you need for your time in Australia.
#thisisyourweek
ARRIVAL DAY- AIRPORT PICK UP  l  SUNDAY NIGHT ACCOMMODATION INCLUDED
MONDAY-  MEET AND GREET  l  CITY TOUR  l  WELCOME MEAL  | SIM CARD
TUESDAY-  EXPLORE MARKETS  l  FOODIES TOUR  l  LANEWAY BARS
WEDNESDAY & THURSDAY- BEACH HUTS  l  WINE TASTING  l  PENGUINS  l  SURF LESSON  l  SEE KANGAROOS AND KOALAS
FRIDAY- ST KILDA  l  BEACH HANGS  l  LUNA PARK  l  PADDLE BOARDING  l  SKYDIVE*
SATURDAY – EXPLORE THE CITY  l  EMPLOYMENT HELP  l TAX FILE NUMBER  l  BANK SET UP  l  TRAVEL TALK  l  ACCOMMODATION ADVICE  l  BAR CRAWL
SUNDAY – CHILL MORNING   l   ROOFTOP BBQ    l   FAREWELL DRINKS

Included Meals- Monday and Tuesday Dinner, Wednesday and Sunday Lunch
Included Drinks- Monday (x1), Tuesday (x2), Saturday (x4), Sunday (x1)
ARRIVAL DAY  
Your Welcome to Travel: Melbourne week starts on Monday morning, so you need to be in Melbourne for the Sunday night.
Landing a few days before? No worries! Your airport pickup is included for any day before the tour and we can organise any required extra nights at the YHA accommodation.
MONDAY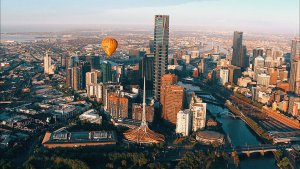 Our morning meet and greet will see you meet your new family and learn why the next 7 days will form the best week of your life. We'll take you on a walking tour around Melbourne and show you this fascinatingly diverse city.
We'll end the day with a group Welcome Meal (dinner included) at one of Australia's most iconic settings, the banks of the Yarra River.
INCLUDED: Dinner and drink.
TUESDAY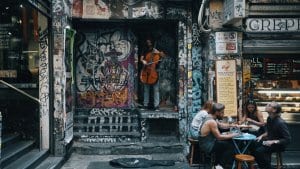 Melbourne is home to the Southern Hemisphere's biggest open-air market and is a true treat for all senses.
After haggling a bargain and exploring the wonders of Queen Victoria Market's many stalls we will spend the afternoon in the most Melbourne way possible, eating and drinking.
Melbourne has more food establishments than anywhere in the world so we thought the best way to showcase that was to create an exclusive food tour just for you….SO WE DID!
INCLUDED: Snacks/Tasters, Dinner and 2 drinks.
WEDNESDAY & THURSDAY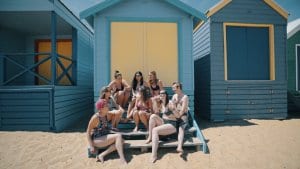 Sure we want you to experience the city but we also want you to see it's beautiful surrounds. Mornington Peninsula and Phillip Island are stunning and two of the most incredible yet untouched spots in Australia.
Over 2 days tick off those bucket list items as you feed KANGAROOS, learn to SURF, chill at the BEACH, hang with KOALAS, clap eyes on 500 tiny PENGUINS and even try the finest WINE Australia has to offer.
Think of why you came to Australia and we include it all on these two days! Something that's pretty cool is this tour doesn't normally exist and has been created just for YOU making it the perfect way to experience all of these things, with your Welcome to Travel family.
INCLUDED: 1 lunch and also wine at the vineyard.
FRIDAY
Melbourne has many celebrated suburbs and St Kilda is as famous as they get.
We'll take the morning to stroll this quaint beach suburb taking in its iconic promenade, alfresco cafes and famous landmarks. The afternoon will be spent lazing on the beach, paddle boarding (included!) or if you're feeling adventurous….Skydiving!
SATURDAY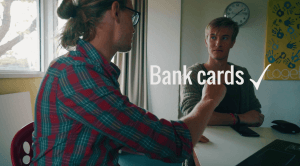 Saturday morning is the perfect time to look at organising everything you will need after that first week. We'll look at everything from your bank account, to how tax works, to helping you get a job or where you're travelling next!
We have backpacked Australia and been here a long time meaning we know all the hot spots and we'll be able to help you plan the rest of your adventure.
As we wrap that up, we'll crack open the beers before the big Saturday night bar crawl!
INCLUDED: 4 drinks and pizza
SUNDAY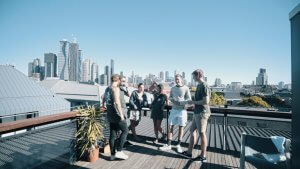 And as if like that, it's nearly over. We're not silly and we know there could be some sore heads Sunday morning.
We'll be around all day to help with any questions on 'What next?' and then what better way to spend a Sunday afternoon than lazing on a rooftop overlooking the city with your new travel family? We'll crank up the BBQ, hand out the beers and soak up the skyline as we talk about memories made over the best week of your life.
INCLUDED: BBQ and drink.
SOUND LIKE THE BEST WEEK OF YOUR LIFE? CHECK OUT THE AVAILABLE DEPARTURE DATES BELOW AND BOOK YOURSELF ON THE DATE THAT WORKS FOR YOU.