East Coast: End of Semester
14 Days / 13 Nights Fully Guided Tour
East Coast: End of Semester
14 Days / 13 Nights Fully Guided Tour
Experience this spectacular travel route with other people just like you.
Your opportunity to spend an incredible two weeks travelling the best travel route in Australia, maybe the world. We'll ensure you make memories to last a lifetime. The best part? You'll be doing it with other like-minded people!
Students, Tourists and Working Holiday Maker
For your whole time in Australia.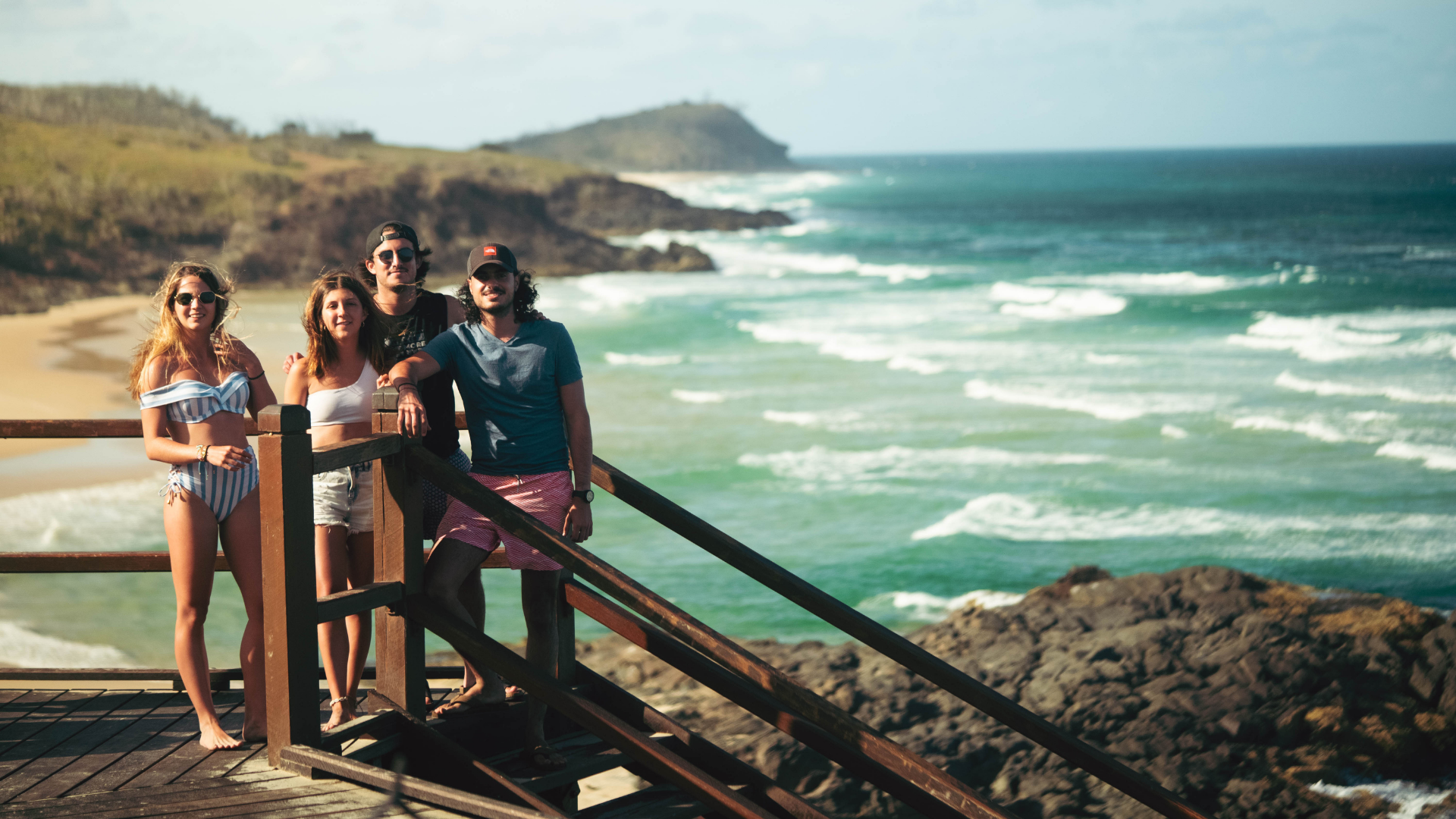 World's Biggest Sand Island
Fraser Island is our favourite place on the East Coast for so many reasons and freshwater lakes and rainforest are two of them, the fact you get to them in a 4WD that you can drive is another one!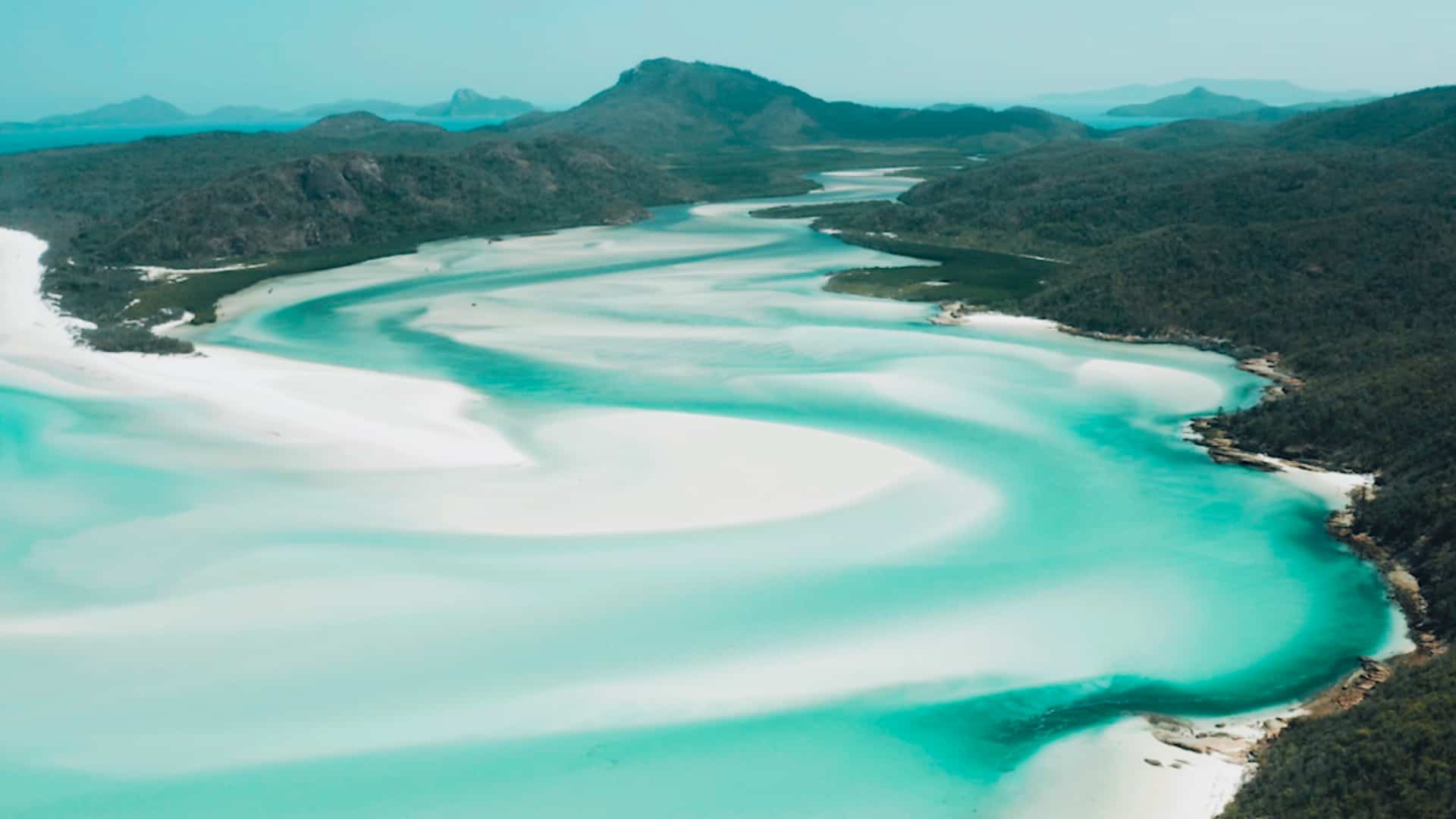 Our trip around the Whitsunday Islands doesn't just include sailing and sleeping on a boat, it also includes a visit to Whitehaven Beach, the best in Australia and maybe the world.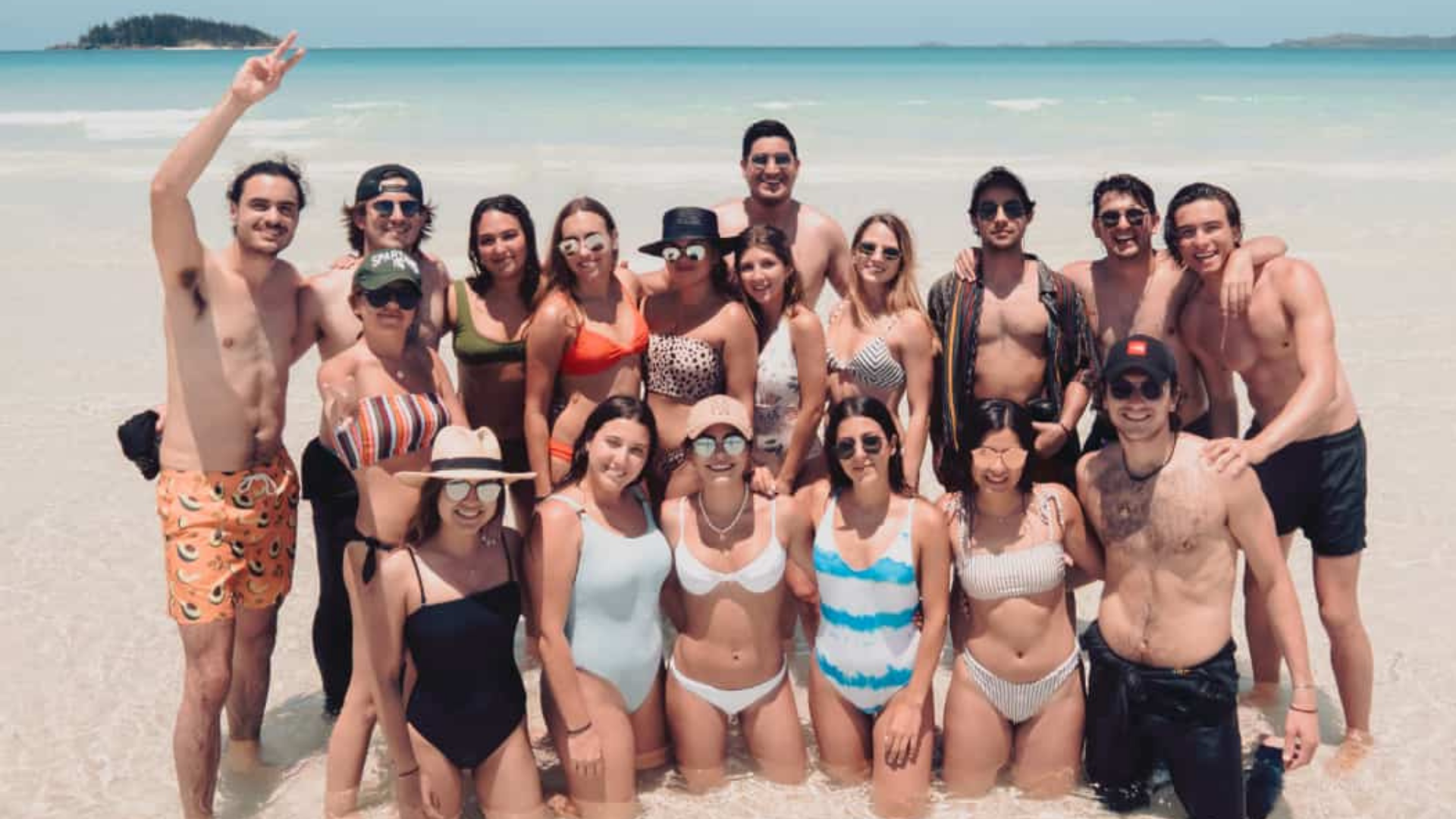 Whether it's the other legends that are in our travel group, other people you meet along the coast or even our tour guide, this place guarantees lasting friendships.
We want to help you do for the first time ever, amazing things like driving a 4WD on the beach, snorkeling on the Great Barrier Reef or sleeping on a boat, you'll do them all in 11 days with us.
As we make our way up the East Coast, we'll be staying in our favourite hostels in the different towns along the way. You'll also spend a night camping on Fraser Island, a night sleeping on a boat on the Whitsunday Islands and one on an overnight bus.

We're not your average tour company. We care about inspiring you, helping you and supporting you. We'll be here to help you with absolutely anything for the whole time that you're in Australia, not just before your tour.
It is all about being part of our Welcome to Travel Family.
We're Australia experts so we've created an itinerary that is perfect for you, your timeframe and ticking off your Australia bucket list. If you want to celebrate the End of Semester in style, then yes this tour is for you.
We know it can be daunting to take that first step, but travelling can be life-changing. Take that step, we promise you'll never look back.