In anything, you're only as good as the team around you, and we're pretty lucky to have an incredible team of people at Welcome to Travel.
Our team is full of people that are extremely passionate about making your Australian journey as good as it possibly can be. They have travel experience as travellers, but also within the industry too. Our team has over 35+ years of travel industry experience, meaning we really are Australia experts and you're in the best possible hands.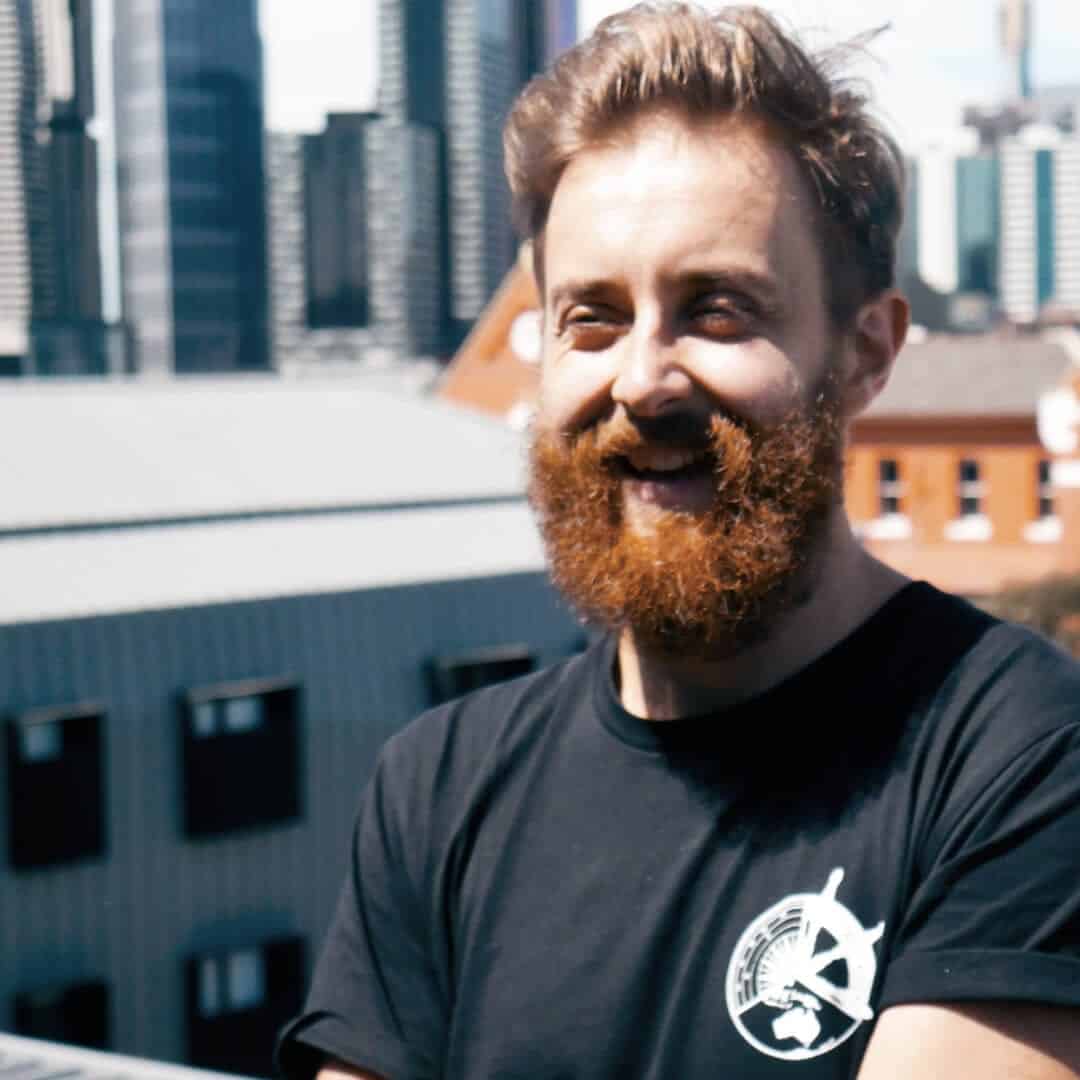 Adam
Co-founder
One of the two founders, Adam left for a six month trip back in 2010. Fast forward to now and he's still here.
Adam is a sport, food and music lover and that's ideal because Melbourne is the perfect place for all of those things.
Like Darryl, Adam is passionate about showing each and every traveller why he loves Australia so much. Alongside Darryl, Adam focuses a lot on business development as well as mainly looking after day-to-day business operations.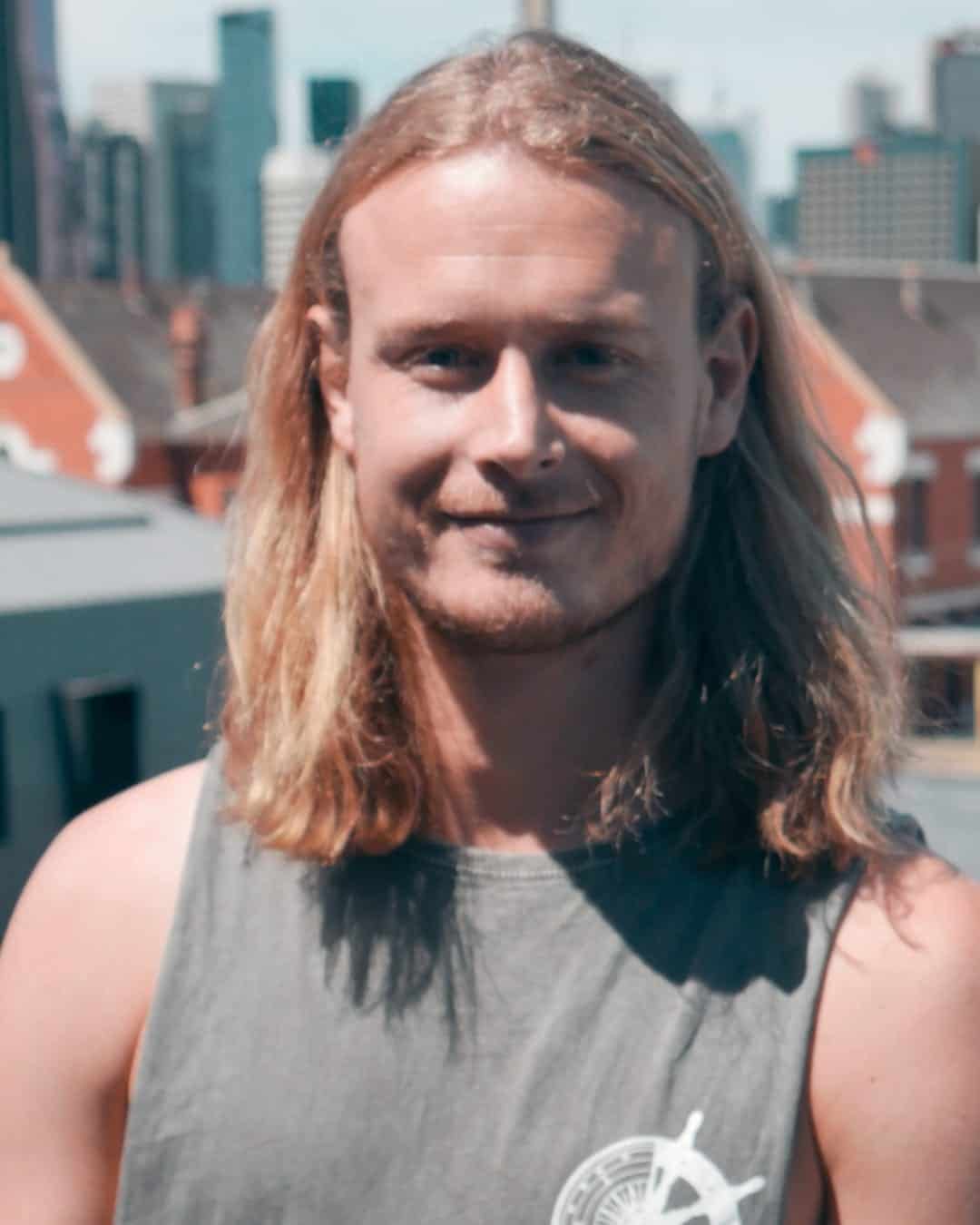 Darryl
Co-founder
Darryl also set off on his travels with Adam back in 2010. He has lived in Western Australia, Sydney and Byron, but has always found himself returning to his favourite City, Melbourne.
Darryl's main roles at Welcome to Travel include social media, content production and business development.
Darryl loves sport but his number one passion is meeting travellers and ensuring their Australian journey is as incredible as possible.
Sander
Community Manager
Originally from the Netherlands, he has been in Australia since 2016.
He's worked in several roles in travel and he now plays a huge part in looking after the Welcome to Travel community.
Sander is the go to guy for travel, employment or general life advice after your tour.
Something Sander is great at? Eating dumplings! Something Sander is terrible at? Paddleboarding…just ask anyone that's been on tour with him!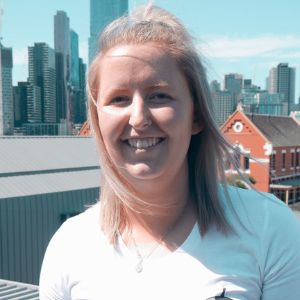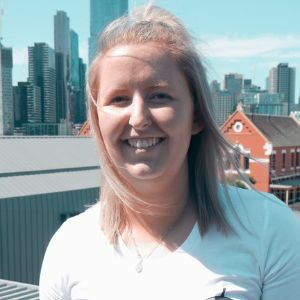 Courtney 'Courts'
Tour Guide Melbourne
Melbourne born and raised, Courtney began her travelling journey in 2019 after selling everything she owned and purchasing a one way ticket to Europe (in hindsight, she probably should've kept her car….thanks Covid).
She's dipped her toes in the Egyptian Nile, shredded the slopes in Canada and has been growing her bucket list ever since!
There's never a dull moment with Courtney around, expect some sass and sarcasm on tour, or just ask her about her previous jobs…curious?
Truly believing travel is the best education you can have, Courtney is passionate about showing the hidden benefits and life changing aspects travelling can bring.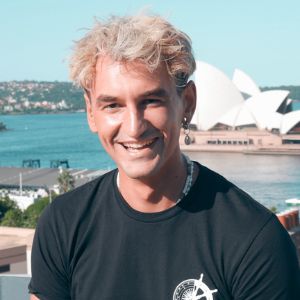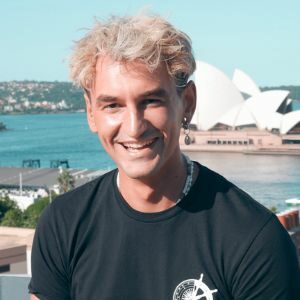 Tommy
Tour Guide Sydney
An animal lover, musician and avid traveller from England! Before moving to Australia he travelled the world touring with his band for six years – going to 32 different countries! 
His first solo travel trip was to Australia and began my journey on the Welcome To Melbourne tour. He has now officially done the full lap of Australia in his campervan 'Suzie' involving many, many, many breakdowns – mechanically and emotionally! 
He joined Welcome to Travel again but this time to begin work and help other future travellers like you to see all of the incredible things I've seen down under! You can also see his amazing…ly bad acting in the incredible Welcome to Sydney video.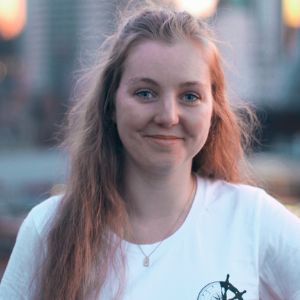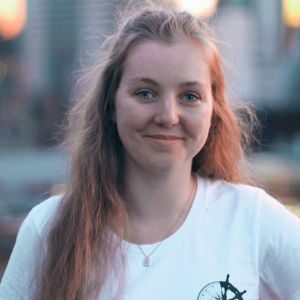 Rosie
Community Team - Melbourne
Rosie grew up travelling the Australian East Coast every school holidays. Road trips were the only way to go, including many 14 hour drives, but the feeling when you finally arrive is unexplainable.
Her first adventure overseas was a six week school exchange at only 14 years old! This sparked a deep love of travel and languages that has never faded. After solo travelling in Europe, a stranger came to live with her in Melbourne. This Swede turned out to be her best friend and Rosie decided to join her on all her Aussie adventures, while trying to figure out Swedish.
She loves helping new friends discover the best hidden spots in Aus, which lead her to Welcome to Travel!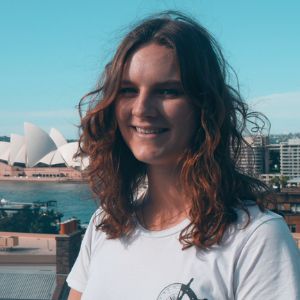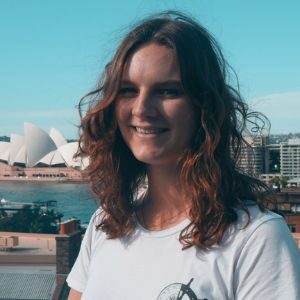 Wietske
Community Team - Sydney
Wietske is a half Belgian, half Dutch travel lover who has been in Australia since March 2020. Arriving a week before Covid hit, but not wanting to go back home so soon after arriving in this amazing country, Wietske stuck it out and came out on the other side with life-long friends and a whole lot of new experiences under her belt.
She's travelled around Europe, Canada and Australia in her 25 years on this earth so far, and has many more places to visit on her bucket list. Loving all things travel, art, nature, and food, Wietske wants to share her experiences with others in order to help them have the best time during their Australian adventure.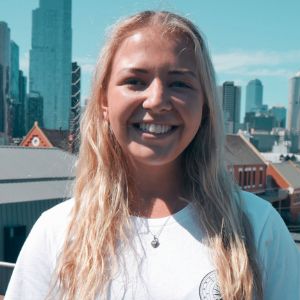 Lauren 'Lozzy Q'
Tour Guide - Melbourne
Lauren, who likes to brag that she has a Czech background (but has never been to the country), is a pilates loving, cat obsessed Melburnian. She is so passionate and dedicated to travelling that she studied a full-time Tourism Management Dual Diploma course in the travel-crippling year that was 2020. She has visited Queensland an uncountable number of times.
Anywhere the sun is shining and the palm trees are plenty makes for her ideal holiday destination. Lauren cannot wait to share her love for travelling and spread the excitement of making memories and meeting new friends on your journey in Australia.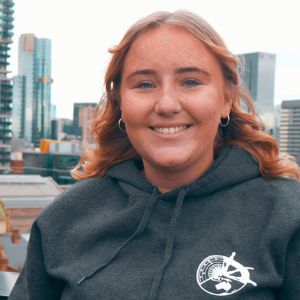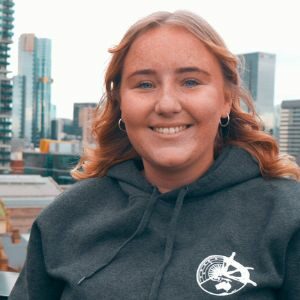 Bonnie
Tour Guide - Sydney
Bonnie lives by the saying 'money comes and goes, but memories last a lifetime' and despite being broke most of the time … Bonnie has solo travelled to 19 countries throughout Europe, South East Asia and Australasia. Impressively managing to try her favourite food, McDonalds chicken nuggets, in every country along the way!
Bonnie fell in love with Australia back in 2020 and despite having to end her travels early because of covid, made it her mission to return back to the land down under! When borders reopened in March, she was one of the first backpackers to return, ready to continue her dream of living in her favourite city in the world – Sydney.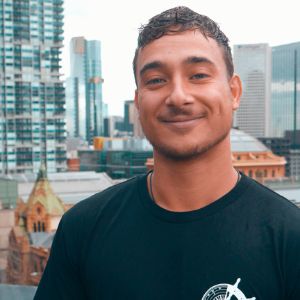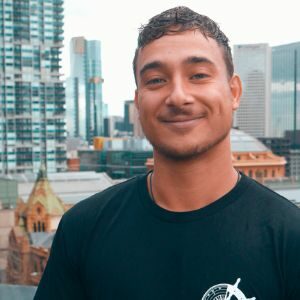 Dylan
Community Team - Melbourne
"I don't know where I'm going, but I promise it won't be boring."
Dutchie currently living in Melbourne with a big passion for travelling. Since he was young he was encouraged by his parents to visit places around the world. When he was 19 he decided to explore the world further and to get out of his comfort zone.
He has travelled through different continents such as North America, South America and Oceania where he has met amazing people from different countries and has seen beautiful places. Besides his passion for travelling you can definitely find him at different restaurants and bars to try out some new food and beer. He is very excited to use his experience to make some dreams come true!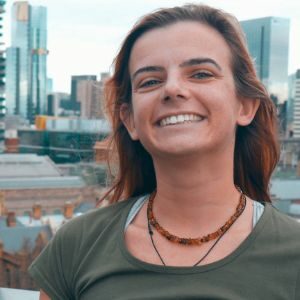 Laura
Community Team - Sydney
Laura is from the UK, having been travelling for the last 7 years she has finally settled down and called Sydney home! Having studied Marine Biology she loves all things ocean and diving, her first travel experience was a conservation expedition in Indonesia. She most recently worked on a dive boat on the Great Barrier Reef.
Always up for meeting new people and trying new experiences, you might get invited on a weekend hike into the Blue Mountains. With experience road tripping the USA and East Coast of Australia, Laura is ready to get you excited about your future travel plans!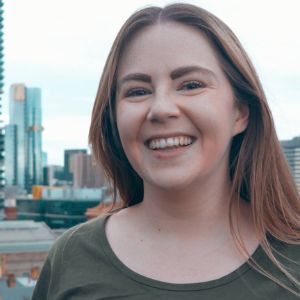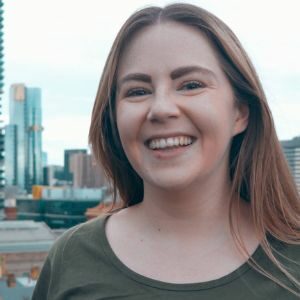 Emily
Tour Guide - Melbourne
Despite being born in Sydney and identifying as a Sydney Swans supporter in the AFL she strongly believes that Melbourne really is the best city in the world! She was lucky enough to spend part of her childhood in Singapore and this has led to many amazing travel experiences from such a young age. One of Emily's favourite Melbourne nights out is dinner and a show, she is a walking Melbourne theatre guide and probably has a restaurant recommendation for any cuisine.
She has travelled to 20+ countries and even spent 2019 working abroad in the US and now she can't wait to have the chance to show you around her home ground!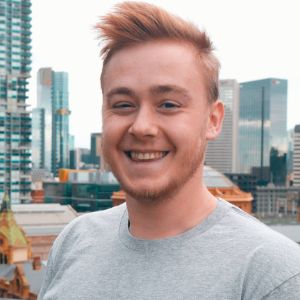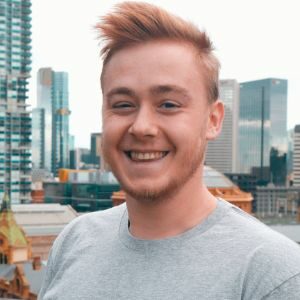 Alex
Tour Guide - Sydney
Alex arrived in Australia in May 2022 from the UK and started his journey in the best way possible with a Welcome to Sydney tour.
It looks like things have come full circle as he now leads the tour! His positive energy and welcoming persona make him well suited to ensure our travellers have the best time (despite his extremely competitive nature). Alex developed a passion for travel during his adventurous upbringing in which he travelled to many places in Europe.
In 2018 he explored Thailand and after travelling Australia this year he can't wait to welcome all our new travellers to this amazing country!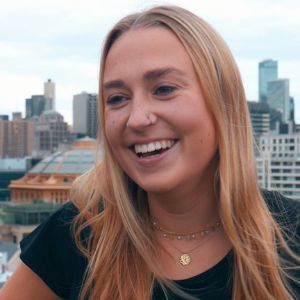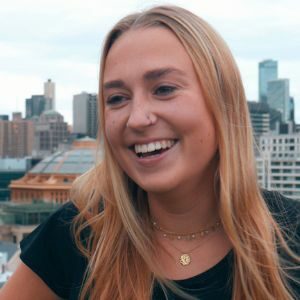 Chloe 'Chloe's Gap Year'
Community Team - Sydney
Chloe arrived in Australia in April 2022 in one of the first fleets of backpackers returning to the country once the borders reopened. She was on one of the very first Welcome to Sydney tours and then did the typical east coast route, her favourite places being Byron Bay and Cairns! Impressively she even survived living in Gilligans for 6 whole weeks!! So if you need to know where to go out and party anywhere up the East Coast, she'll have the answer.
Now she's come completely full circle back to Welcome to Travel to help others plan their epic adventures! In her spare time, when she's not creating TikToks and downing goon, you can find her at the beach attempting to surf or daydreaming about her next dream trip.
Her previous travels include interrailing around Europe and volunteering in Costa Rica.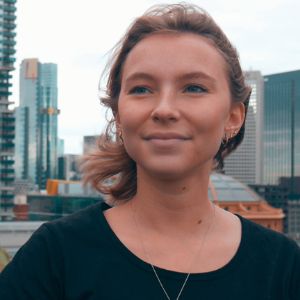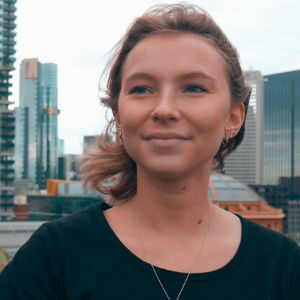 Becca Ellie
Community Team - Sydney
Becca started her backpacking adventure at 19, fell in love with the lifestyle and hasn't stopped travelling since! Having recently completed a whole lap of Australia in her campervan Suzie, and documenting her travels and mishaps along the way, she can't wait to share all of her favourite places with you!
Becca is half Swedish, half English and has lived most of her life in a small Swedish town. In her previous backpacking adventures she explored Bali, Thailand and Europe. When she isn't working, she enjoys surfing, hiking and creating videos for her YouTube channel to inspire future travellers.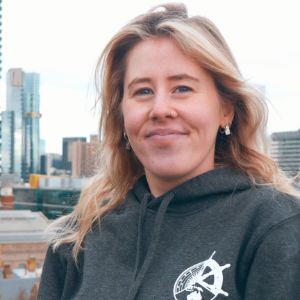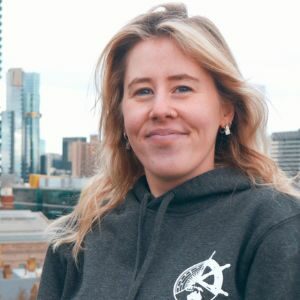 Clauds
Community Team - Melbourne
Clauds (there's two Clauds in the team🙈) , the token Londoner of the Melbourne office, first fell in love with travelling when she backpacked the East Coast in 2018.
Since then she has travelled to places like Bali, Canada, and most of Europe! She's also very proud of the fact that she's managed to do both a bungee and a skydive! When she's not travelling you'll probably find Clauds on the hunt for a good oat cappuccino (which shouldn't be too hard in Melbourne) or attempting to master some new yoga poses. Having fallen in love with travelling herself, Clauds is back Down Under to help you guys do the same!!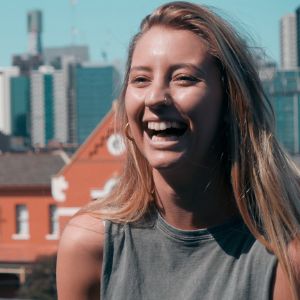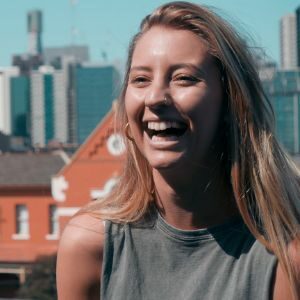 Clauds B
Marketing Coordinator
Clauds is lucky, why? Because she's a Melburnian, meaning she's from the best city in the world. Clauds's Danish mother and Aussie father actually met travelling meaning travelling is quite literally in her blood.
Before joining Welcome to Travel as a tour guide in September 2018 Clauds had lived abroad 3 times, in the US, Denmark and most recently in Thailand meaning although she's from Melbourne, she understands the journey each and everyone one of you are on!
Having fled  Australia during in the pandemic she has come back to join the team but in the marketing team.
Clauds was Welcome to Travel's first ever employee!
Harvey
Office Dog
Meet Harvey our Office Dog.
The biggest distraction in the office by far and all the travellers love him!
He doesn't offer too much in terms of helping out around the office, no real input in meetings and sometimes he forgets where the toilet is…but look at his cute little face.