Sydney is about as iconic as cities get, so it's important that you experience it properly.
How? By making sure you add these top five things to do to your list.
It can be daunting when you're trying to plan the perfect trip in a city as exciting and with as much to offer as Sydney.
Where do I start? What are some unique experiences that I won't find everywhere? Are there any places I should skip? What won't be worth my time? Where can I get the best margarita? Okay, maybe that last one is just me.
Well lucky for you, the team at Welcome to Travel just happen to have all the answers. While we are experts in all things Melbourne, we also have a secret soft spot for Sydney. So, we want to make sure you do it the right way, by ticking these top five experiences off!
Shake Things Up At A Cocktail-Making Class
Are you someone who likes to try new things and have more unique experiences? Then this one's right up your alley. Sydney's food and drink scene is amazing and I'm sure you'll have plenty of time to try the local watering hole out. But why not experience it's bar culture the right way and do something more unique?
Taking an actual class means you'll learn from the best. We're talking professional mixologists who are incredibly passionate about what they do and would love nothing more than to teach you all about it. Learn which ingredients complement which flavours the best. Make the best looking drink you've (probably) ever made. Then, proceed to taste your masterpiece and get a little silly with your mates. It won't be all work and no play – there's plenty of time to get a bit tipsy and fool around – but be sure to make the most of it!
A cocktail-making class is fun, unique and if nothing else, a great place to learn a new party trick. It's also the IDEAL activity for a rainy day. So do yourself a favour and take note of this unreal experience for when you're in Sydney.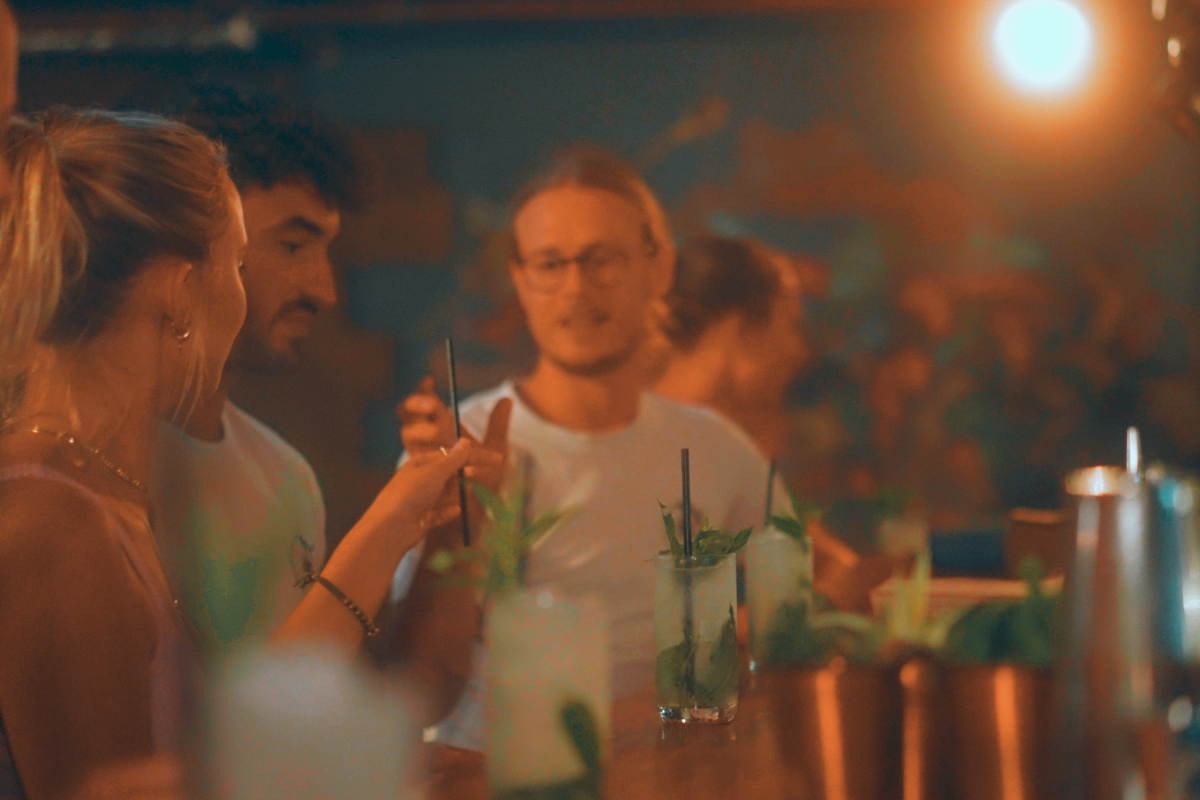 Learn More About Australia's First Nations Peoples With An Aboriginal Cultural Tour
If travelling to you means seeking insightful, enriching experiences – then absolutely consider doing an Aboriginal Cultural Tour.
Australian Aboriginal culture is the oldest living culture in the world. Naturally, when the opportunity comes up to learn from an Aboriginal educator or guide, you take it. Whether it be their stories, spirituality, traditions, bush tucker (bush food) practices or their meaningful relationship with the land (or country), I guarantee you will learn something new and exciting about the rich history and heritage of the place we now call Australia and its First Peoples.
The Gadigal people of the Eora Nation are the tradition owners of the land that is now known as Sydney. Eora means "from this place" or "here". Come along to a tour with an open and curious mind, and learn all about their culture, customs and beliefs! You won't be disappointed.
The Aboriginal Cultural Tour held at Barangaroo Reserve is a fantastic experience. Other examples include the Aboriginal Heritage Tour at the Royal Botanic Gardens, or the Sydney Rocks Dreaming Tour.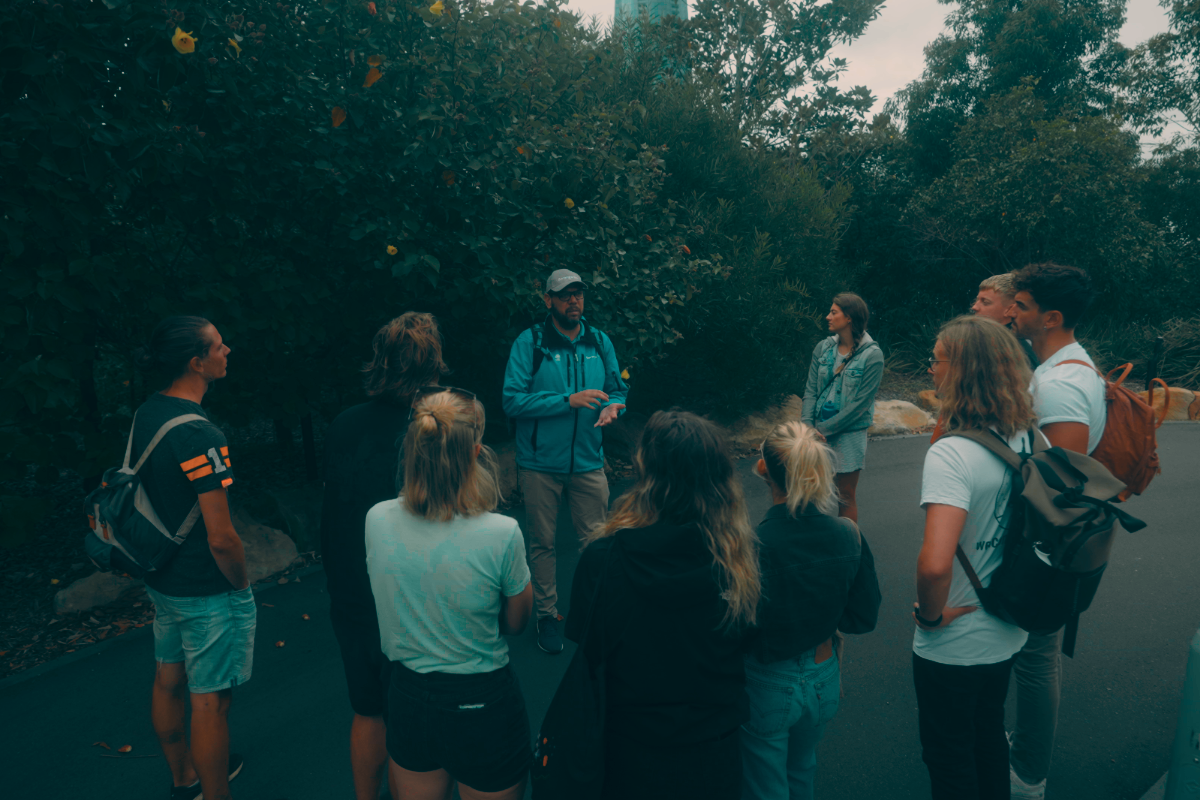 Take In The Crystal Clear Waters of Jervis Bay and Closely Admire The Bottlenose Dolphins
Just three hours outside of Sydney, you'll find one of the most unique places on earth. We're talking about the whitest sand in the world, mesmerising turquoise waters and an abundance of wildlife. If you haven't yet visited the famous Jervis Bay area, you're in for a treat. If you've had the chance of witnessing the natural beauty of this place, then you undoubtedly understand why it's in our top five experiences in (near) Sydney.
What could possibly make the experience more unforgettable, you ask? Well, for starters, how about cruising around the bay for an hour or so to really take it all in from the best seat in the house (or boat)? Not good enough? No worries, let's throw some BOTTLENOSE DOLPHINS into the mix and see if that gets you going.
I'm not sure if there is anything more magical than being able to watch dolphins in their natural habitat, gliding through the crystal clear water and jumping up to say hello right beside you on the boat. There are around 80-90 resident bottlenose dolphins in the Jervis Bay Marine Park just waiting to amaze you, so don't forget to write this one down on your bucket list.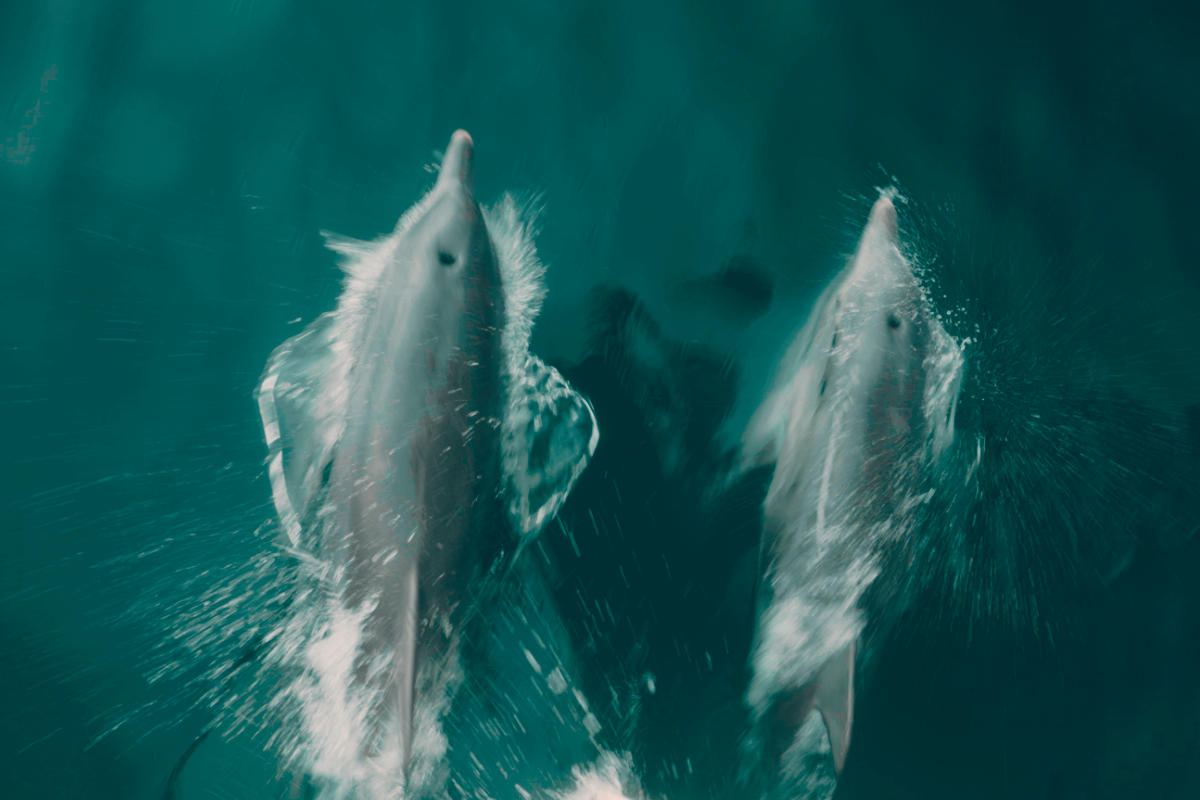 We know this one seems relatively obvious, but you absolutely can't visit Sydney without attempting to carve on a surfboard. Attempting being the key word here.
Sydney and its surrounding areas on the South Coast of New South Wales have arguably some of the best surf beaches in the world. It is therefore IMPERATIVE that you try out as many as you can, and while you're at it, might as well slap a wettie (wetsuit) on and go for a paddle. You are, after all, in Australia.
If you're a beginner and are put off by the idea of trying to learn on overcrowded beaches such as Bondi Beach, then getting further out of the city is always a great alternative. In fact, I would argue that places such as Gerroa, Terrigal, Ulladulla or Corrimal Beach, all less than 2 hours outside of Sydney, are IDEAL spots to learn to surf. Plus, it gives you a wonderful reason to explore surrounding areas and get more of a genuine travel experience. 
There's no feeling quite like paddling out, bobbing up and down on your surfboard and looking out to the horizon. Surfing is, hands down, one of the best experiences you can do in Sydney. And of course, getting absolutely thrashed by the waves and falling off your board are equally as fun.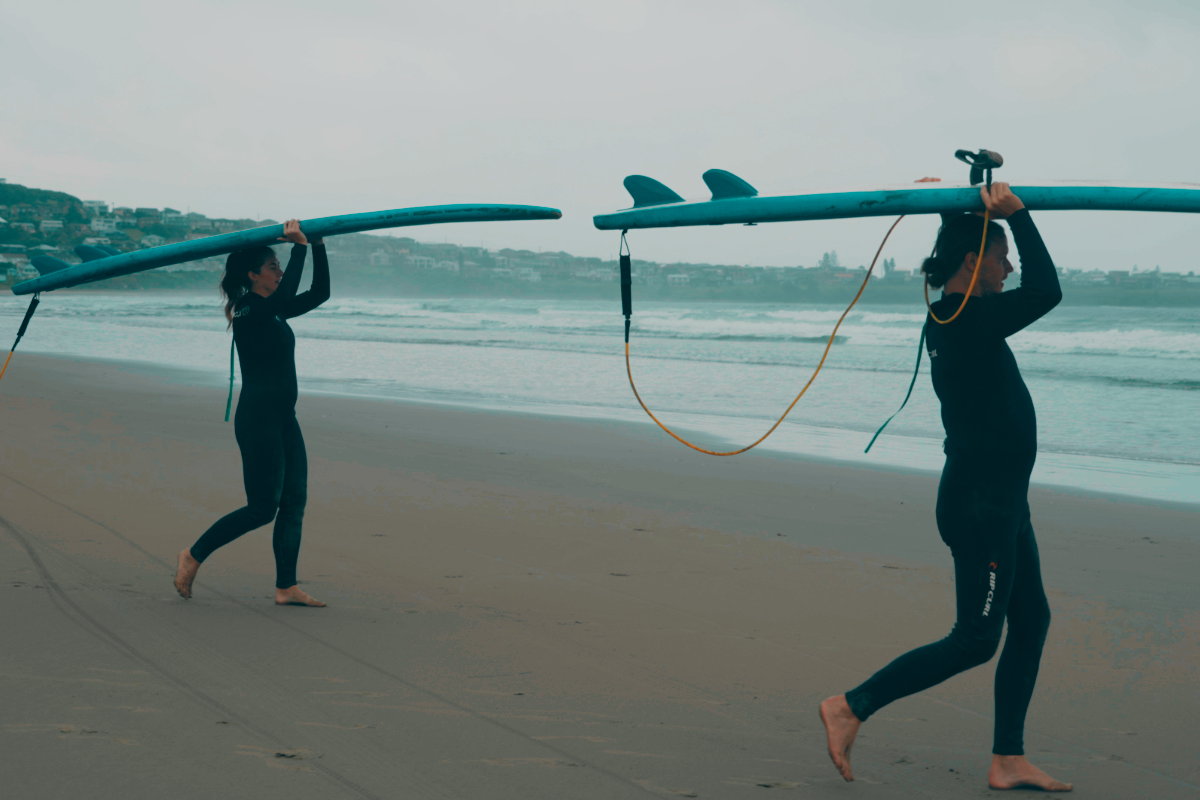 Have A Chilled Beach Experience At Bondi
If you go to Sydney, there's no leaving without experiencing all that Bondi Beach has to offer.
Bondi is easy to get to from the city centre, and you can comfortably spend a full day (or more) there. Had a couple of drinks last night and woke up feeling a bit dusty? Bondi has the perfect remedy. Head to the Northern End of the beach, jump into the crisp ocean to get that saltwater hit and body surf your way through the consistently great waves. Don't forget to always swim between the flags, otherwise your hangover might just get a little bit worse.
What better way to dry off than with the Bondi to Coogee Walk?
This walk goes from the Southern End of Bondi Beach to Coogee, passing three other beaches along the way. It takes about 2 hours one-way, but if you're not in the mood for an extended stroll, you can always tap out at any of the stops, grab a bite to eat and a beer, and head back. The Bondi to Coogee walk is incredibly scenic, and you have the opportunity to spot Aboriginal rock carvings and beautiful ocean pools along the way. It's a yes from me.
While it's not necessarily an experience in itself, exploring Bondi Beach is without a doubt one of the top five things to do in Sydney. The lifestyle, the beach, the great restaurants and bars, and of course, the world-famous Bondi Rescue Team – Bondi's got it all.
Now don't get me wrong, I know the examples that I've listed here are just touching the surface of what you can see and do in Sydney. After all, it is one of the most vibrant, bustling and iconic cities in the world. But at least you can leave after having read this with a better idea of what's absolutely not to miss out on in terms of experiences (according to us, of course).
If you're still feeling a bit overwhelmed about where to start with your travel planning, I would definitely suggest reaching out to some travel experts and asking them to point you in the right direction. We love to see how enthusiastic people are about travelling and above all, we love to connect with likeminded people and make sure they make the most out of their adventure.