Love watching videos of people on their travel (and other) adventures?
Clearly, so do we! Over the years, we've come across a handful of inspiring YouTubers who produce really engaging content. We've been lucky enough to be part of their incredible experiences in Melbourne, Australia and beyond and show them what this beautiful part of the world has to offer. In return, we've learned so much about them and how travel has helped them grow and work towards becoming the best versions of themselves. So if you want to know what your favourite YouTubers are like in real life and what they thought of Welcome to Travel, then keep reading!
The first YouTuber/Welcome to Travel legend we'll introduce is a lovely little lady known as UnJaded Jade.
Jade explores topics from veganism to productivity to self-love, and shares a lot of her personal life experiences. But our favourite videos to watch are her travel vlogs that document her solo travel adventures because she's so relatable, incredibly down to earth and just down right inspiring (she solo travelled for the first time at just 18, and learned/grew so much from doing so).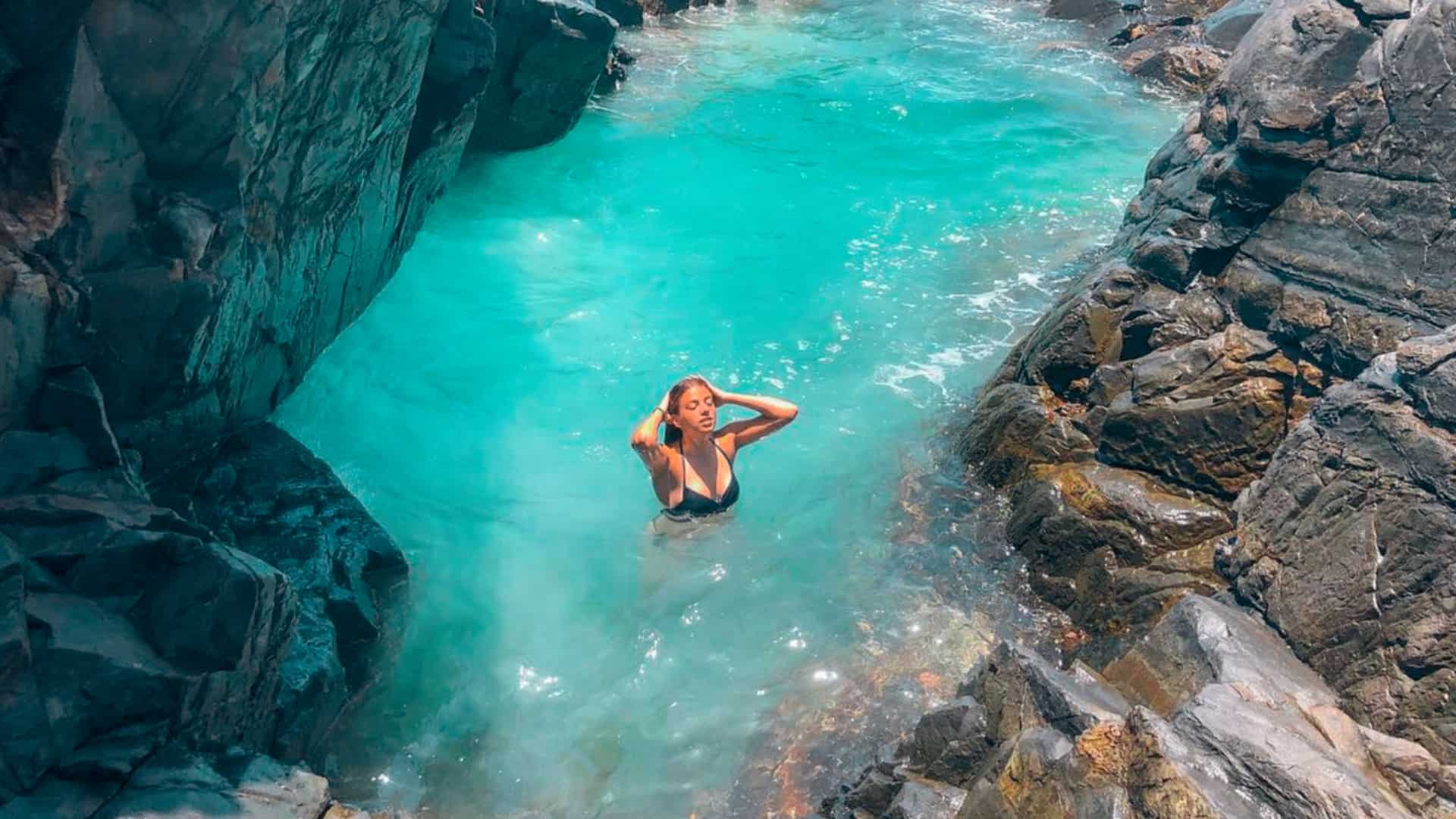 It all started when Jade popped into our suggested videos on YouTube and we reached out to her because we saw that she had plans to travel Australia. After a few pies were thrown our way, she finally replied and agreed to let us organise her whole Australian East Coast trip starting from Sydney, making her way up to Cairns and finally flying down to Melbourne to do our 8-day tour, in February 2019. The way Jade chose to do it goes to show that even though a big part of what we do is help travellers get settled and set up for the rest of their time in Australia, our tour can also be a great way to end your Australian adventure.
Ultimately, there is no perfect time or scenario. However and whenever you choose to do it, you will still make so many friends and have an unforgettable experience in the best place in the world.
So many people loved the itinerary that we created for Jade after watching her journey on YouTube, that we've actually lost count of the number of times we've recreated it for other travellers too. She also couldn't have spoken more highly about our 8-day tour in her vlog (we're not crying, you're crying!) and the love is most definitely shared!
Next up on our list of beloved YouTubers is Christianne Risman, also known by her alias of Backpacking Bananas!
Christie is a seasoned solo traveller who's been going on adventures all over the world and capturing them on camera for over 8 years now. Last year, she scratched 43 countries off her travel scratch map and we're all still picking up our mouths off the floor. She's got a wealth of knowledge and experience to share on all topics related to travel, which is why we were so keen to collaborate with her.
After the Things Never Said By Backpackers video went viral (the creative baby of our very own Darryl and Adam), Christie and Darryl decided to do a video together on what to expect on a Working Holiday in Australia and the best way to go about your first week. Christie later had the full Welcome to Travel experience with us in November 2018 and we quickly saw just how legendary and lovely she really is. To this day, she is still our tour guide Clauds' girl crush.
And now for the man of the hour, Benn TK aka world's best videographer, aka the OG, aka Darryl's man crush. Benn is incredibly talented at what he does and is ridiculously passionate about travel (and us, or at least we like to believe). Darryl saw an amazing
video he made in Vietnam
and crawled his way into Benn's DMs to connect with him. After realising Benn was a Melbourne local and seeing how down to earth and driven he is in real life, Darryl managed to convince him to film our promotional video for our 8-day tour before we had even run the very first one!
Benn loved the idea of showcasing what Melbourne has to offer, came along on the promo tour and created the best promo video we ever could have hoped for. In fact, it was so incredible that we also asked him to do one for our East Coast tour, and he doesn't know it yet, but he's never going to get rid of us now. If you haven't already, make sure you check out Benn's YouTube channel for some serious travel inspo.
Our story with Molly, who goes by Beauty Spectrum on YouTube, started when she commented on a few of our Instagram posts after having seen who we are and what we do through Unjaded Jade's videos (how's that for connecting people?!) Shortly after, Darryl organised a WhatsApp call and they quickly discovered that they were each from parts of Northern England that are only 1 hour apart!
Molly related to a lot of Jade's content, particularly the motivational videos on how challenging yourself can be incredibly rewarding, and that spoke to us too. When Molly came on tour in January 2020, she showed us that she wasn't afraid to dive into the unknown and experience new things – and that's the kind of traveller we love and will always encourage! It was a pleasure to be a part of her journey.
And last but certainly not least, our lovely Holly Gabrielle, lover of Melbourne markets and penguins.
Holly reached out to us and told us that while she had extensive studies under her belt and huge academic success, she had yet to come across the opportunity to travel and discover new cultures and experiences.
So naturally, we told her to come over and explore Melbourne and Australia with the best crew. In her videos, Holly speaks of her evolution throughout the tour, how she learnt to make new friends and put herself out there and how that in turn led her to grow as a person and really appreciate new experiences. Penguins are also her favourite animal, so she DIED at the opportunity to watch them waddle across the beach.
Darryl ended up planning the most incredible trip for her, stopping by amazing destinations like Adelaide, Alice Springs and Cairns. He even Skyped her mum because Holly was new to travelling, so he wanted to make them both feel at ease! By the end of the tour, our tour guide Clauds couldn't believe the progress Holly had made and Holly, in turn, gushed about how the Welcome to Travel crew made her feel so at home. Holly is the perfect example of how even though stepping outside of your comfort zone can sometimes be challenging, travel has the wonderful ability to open your eyes to new things and push you to become a better you.
Thinking about coming to Australia and travelling to some of the most beautiful places on Earth? Then get in contact with me and I'll be able to help with your travel plans!