You may have guessed it already, but we really love Melbourne and everything it has to offer.
We've written a blog on why it's such a good place to start your travels, but why is it such a great place to work when on your working holiday / gap year?
Forever Feeling Like You're On Holiday
And that's the way it should be. There's no point travelling to the other side of the world to just work, you should be there for a reason so you can see new places and experience new things. Something people don't like about their working routine is nothing is new day to day and that can be mundane. The beauty of being on a working holiday is everything is new and there's so much to explore. Weekend after weekend you could go seek out a new place. One weekend you could meander down the Great Ocean Road, one of the best drives in the world. The next weekend you could hiking and wildlife spotting in either Wilsons Promontory or the Grampians. There's so many places within such a short distance!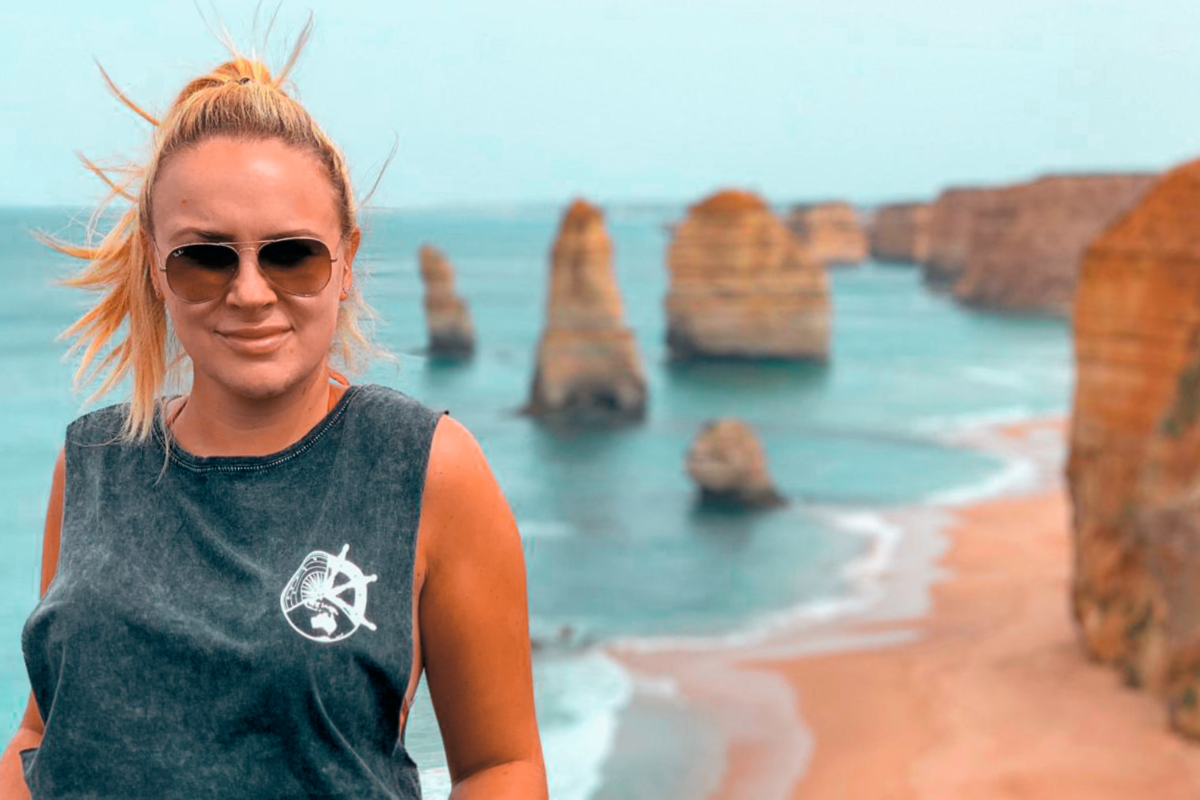 Also, that's just on weekends. What about after work? When it's cold and grey you want to go home, get the kettle on and never leave the house again. I've mentioned it a few times before but working in a hot country revitalises you when finishing work.
After work you could go paddleboarding in St Kilda, relax in the Botanical Gardens or check out a gig at the Myer Bowl.
On top of that there's City favourites such as the Noodle Markets and the Queen Victoria Night markets to fall in love with.
Something that will be a struggle for you is Rooftop Bars. Not the fact you won't be able to find one, the fact you won't know which one to pick. Whether it's Loop, Good Heavens, Imperial or Madame Brussels, you'll feel lucky to be working and living in Melbourne when you're overlooking the City sipping on a mojito in 27 degree heat at 8.42pm on a Thursday in February.
The Wage & The Sectors Of Work
We've mentioned it several times but earning a lot more money than you're used to earning is a great additional bonus to your working holiday.
Working in a café or bar on minimum wage in your hometown may suck, but working in a café or bar on minimum wage on a part time job in Australia would mean you're earning $19.49 an hour but it's more than likely you'll be on a casual contract meaning your minimum wage will be $24.36. Not bad hey!
I've used bars and cafes as there's a lot of them, Melbourne has a healthy snobbery towards hospitality. It is the self-proclaimed coffee capital of the world and is obsessed with café culture. It's where the finest chefs in the world have brought their restaurants (Heston Blumenthal, Shannon Bennett, Nobu Matsuhisa). On top of that every back laneway door reveals another bar with another quirky difference, with cocktails being a theme prevailing more often than. If you want a job in hospitality then you're in the right place.
Melbourne's in the middle of a boom, meaning trade work is easy to come by. Want to work in retail? No worries, this is a City in love with shopping!
If you fancy something more office based then that's fine too. This is a global City with young professionals working in every aspect of office life, recruitment, IT, Consultancy, Journalism, you name it,  Melbourne has an opening in it.
If you're English speaking and a teacher in your home country then you could even land teaching work here.
If I were you I'd be supremely confident about getting a job here.
This Means You Can Treat Yourself
We've mentioned above that the diversity of the City, weather and local beauty spots can make it feel like you're constantly on holiday despite the fact you're working. This is an extension of that. The things mentioned already are quite low cost but your increased wage can mean you can treat yourselves on that bit more often.
You could even take things a bit further and jump out of a plane and feast your eyes on the City Skyline from 15,000ft as you Skydive over St Kilda Beach.
Going further out of the City you could treat yourself to relaxing in the hot pools in Mornington or maybe go on a wine making your way around the Yarra Valley.
You're a sports nut? You'll be fine here. Melbourne is the only City in the world that has TWO public holidays for sporting events and you can launch yourself in to their obsession as it's so damn affordable, especially if you're working!
In the Spring (September-November) you can throw on your glad rags on the first Tuesday of November as you attend the Melbourne Cup (Horse Racing @ $50 upwards) then in the Summer (December – March) you can watch both domestic and International cricket at the MCG ($20 upwards). Not for you and tennis is more your jam? That's a relief as we have the Australian Open (first Tennis major on the calendar) here in January! Grounds passes start at around $35!
If you're here in the Autumn and Winter (March – September) then that's fine too as there's just as much going on. There's Soccer, Rugby (both codes) and AFL (Australian Football League, $15 upwards).
If traditional sport isn't your thing then go check out the F1 Grand Prix at Albert Park at the end of March. It's the first of the season and a global event. It's also pretty well priced at $90.
As if that wasn't enough Melbourne holds events in MMA, Darts, Snooker and Swimming. You won't be starved of sport in this City!
Sports Not Your Thing? That's OK.
Whether it's Manchester or New York, a cool City must have an influence from the arts and Melbourne sure does.
A city needs arenas to attract big acts but the lifeblood of a City's music scene is in the indie clubs and rock bars and with choices like Cherry Bar, Old Bar, The Espy, Prince of Wales, The Tote, Melbourne has its fair share. Visit them.
If you prefer music of the festival variety, Victoria is home to some of the best of Australian festivals such as Rainbow Serpent in January, Falls Festival over New Years or the famous Laneway festival held right in the CBD itself.
Melbourne loves its music but it has diversity across the arts, boasting an international festival in comedy and film and musical residencies such as the Book of Mormon. It's also 1 of 3 Cities chosen to host a residency of Harry Potter and The Cursed Child, that's pretty good going.
Maybe you just want to shop until you drop? Well then look no further than the thrift shops of the North or the retail mega mall (biggest in Southern Hemisphere!) of Chadstone, whatever you're looking for, you'll find it.
And that's not even everything. Melbourne loves events and hosts things such as the Food and Wine Festival and Sustainable Living Festival and hundreds more!
There are undoubtedly some wonderful places to do a working holiday. Some have the weather, some have a great live music scene or diverse food culture, maybe even an abundance of sport to view.
What's the thing that sets Melbourne apart from any other city in the world?
Melbourne has it all.