Australia Working Holiday Visa
When you think about an Australia Working Holiday Visa, what do you think of?
You probably get the image of lounging on a beach with a long-haired, barefoot, tanned (and, of course, attractive) surfer who wrestles crocodiles in their spare time. While this might be an exaggerated cliche, those are still the kind of vibes you'll find from people across the country: fun, relaxed and without a care in the world. 
If that seems like your kind of vibe, an Australia Working Holiday Visa might be exactly what you need.
With the accessibility of work and travel permits, travellers from across the globe have been flooding to Australia in search of an adventure like no other. With the amount of gorgeous beaches, the high minimum wage, and one-of-a-kind vibes, Australia is the perfect place to make some money while exploring some of the most beautiful natural landscapes on Earth. 
Not convinced? Or, convinced but don't know where to start? After helping thousands of travellers from around the world get started on Australia working holiday visas, we've put together a guide to help you make the most of your time overseas. 
What is a Working Holiday Visa?
A working holiday visa will be the best thing that's ever happened to you. Okay, so we might be a little biased, but, seriously, once you've returned home—if you return home—you'll annoy your friends and family with the sheer volume of stories you'll begin with "One time while on a working holiday…."  
It's a life-changing experience that will allow you to visit some extraordinary places and meet some extraordinary people from all over the world—all while banking a little cash and adding valuable work experience to your resume.
Countries that offer working holiday visas include:
Argentina
Australia
Austria
Belgium
Canada
Czech Republic
Denmark
France
Germany
Hong Kong
Ireland
Israel
Italy
Japan
New Zealand
Norway
Poland
South Korea
Singapore
Slovakia
Spain
Sweden
The United Kingdom
While all of these countries are beautiful and have a different adventure to offer, one of the most popular travel destinations for working holiday makers is Australia. And, to be honest, we are not surprised in the slightest. 
Both subclasses work in very similar ways, though the one you receive will depend on your nationality. These visas allow holders to spend 12 months in the country, working under one employer for up to six months at a time. If that's not long enough, there's a chance to extend beyond the 12 months so long as holders meet certain requirements. Keep reading for more information!
Free Working Holiday Checklist
Already know a Australia Working Holiday is for you? Get A FREE WORKING HOLIDAY checklist, to help you with your plans.
Well, what does your perfect holiday look like? Do you like to spend your afternoons with sand on your skin, wind in your hair and feet on a surfboard? Or would you rather shred down a mountain over a fresh layer of pow? Or maybe you prefer to spend your mornings brunching in the city and your nights hunting for hidden karaoke bars? 
Welcome to the land down under! Australia has all of this and so much more. There's truly something for everyone, no matter what kind of adventure you're looking for.
Even better, because of the accessibility of working holiday visas, plenty of young people are choosing Australia as their destination for adventure. This means you'll be meeting lots of like-minded people from all over the world who are searching for the same escape and excitement you're looking for.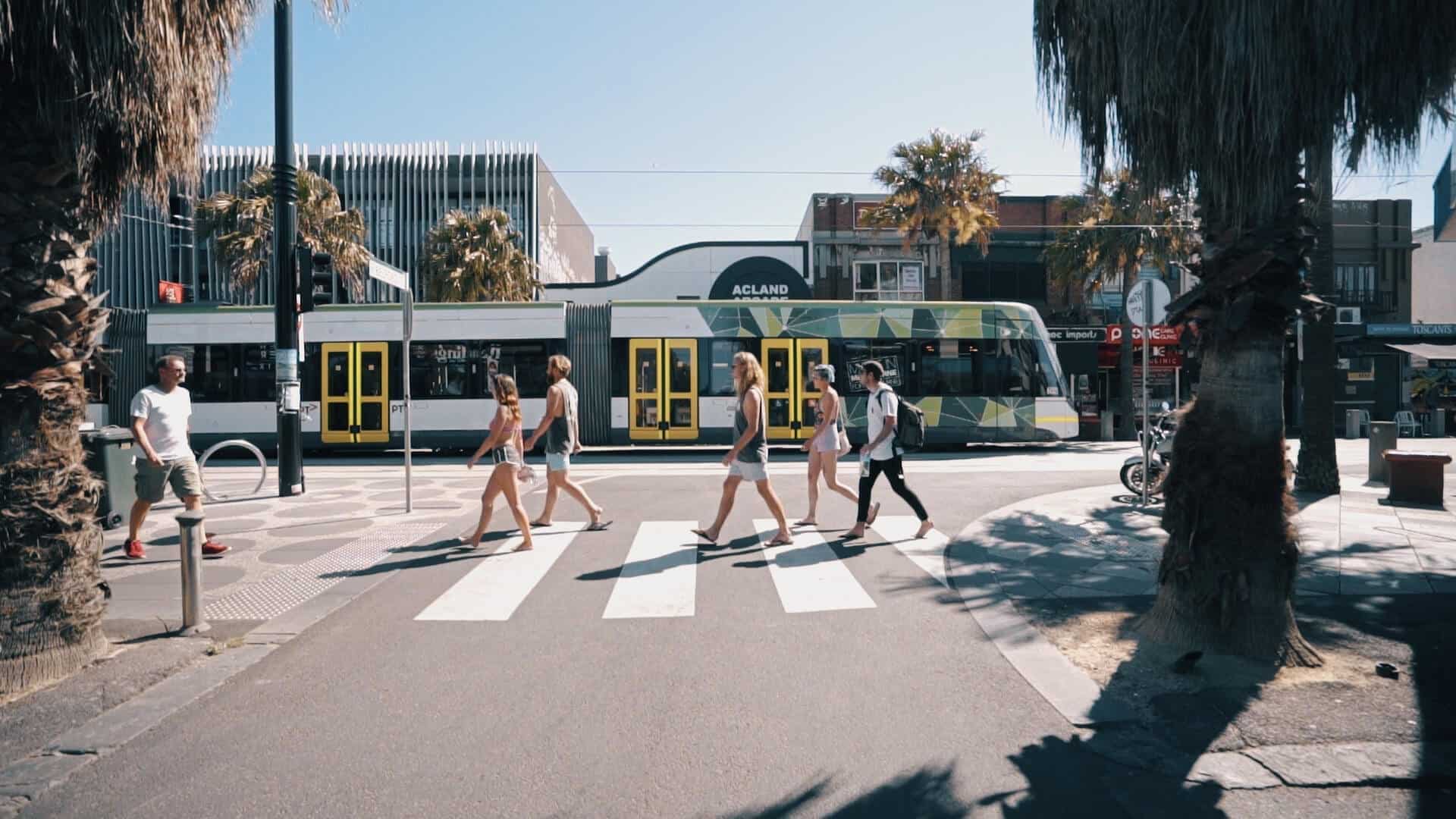 How much can you make on a working holiday in Australia?
If that's not enough motivation, what if we tell you the minimum wage here in Australia is a whopping $20.33AUD per hour! It's one of the highest in the world. That's because Australians know you should work to live, not live to work. People seem to think the cost of living in Australia is rather expensive, but we've used the Big Mac method and determined you only need to work 20 minutes on minimum wage to afford this burger—which is a lot less than a lot of other countries! 
So not only does getting a working holiday visa in Australia mean you get to see some of the most beautiful beaches in the world, but it also means getting a little extra moolah to spend at Melbourne's best pub crawls—or that delicious Big Mac!
*This was filmed in 2018 and the minimum wage has increased since then.
Who can do a working holiday?
Your nationality will determine whether you're eligible for the subclass 462 or the subclass 417 visa so make sure you're applying for the right one. 
According to the Australian Government the countries eligible for the subclass 462 visa include:
Argentina
Austria
Chile
China, People's Republic of
Czech Republic
Ecuador
Greece
Hungary
Indonesia
Israel
Luxembourg
Malaysia
Peru
Poland
Portugal
San Marino
Singapore
Slovak Republic
Slovenia
Spain
Switzerland (from 1 Jan 2022)
Thailand
Turkey
Uruguay
United States of America
Vietnam
The countries eligible for the subclass 417 visa include:
Belgium

Canada

Republic of Cyprus

Denmark

Estonia

Finland

France

Germany

Hong Kong Special Administrative Region of the People's Republic of China (including British National Overseas passport holders)

Republic of Ireland

Italy

Japan

Republic of Korea

Malta

Netherlands

Norway

Sweden

Taiwan (other than an official or diplomatic passport)

The United Kingdom of Great Britain and Northern Ireland
The only other requirement is that applicants must be between the ages of 18 and 30 (35 if you're Irish, Canadian or French and from 1 July 2022 Italian and Danish). That's it! That's all it takes!
How to get prepared...we have the answers
But would rather just talk to one of our team about it?