Confused about how to get a job as a nurse in Australia? Read on!
Moving abroad is always going to be challenging, especially when you plan to go on a Working Holiday type adventure. The Holiday part is arguably the more appealing part of such a visa, with the Working part being a major point of stress for most travellers. Finding a job in a completely new country can be a daunting task. Especially if you do not have the resources or knowledge to point you in the right direction when you find yourself looking for a job abroad. With that said, we thought it would be helpful to our wonderful nurses out there to share some tips from our travellers on how to get a nursing job while travelling in Australia.
In Australia, most working holiday visa holders are finding it relatively easy to obtain a job within the hospitality/retail sectors or trade services. Despite these being the most common roles you should not be deterred from applying for a more specialized role/industry if you feel you have the skills or qualifications needed to fulfil such a job. Many WHV holders are mid-late 20s and early 30s who already have a degree/qualifications and a few years minimum experience in a specific field.
Here at Welcome to Travel we offer each of our travellers the support, resources and contacts they need to begin their job hunt in Australia. We've seen our travel community obtaining jobs in a range of industries all over the country and a few have agreed to share their experiences with us. So without further ado, here are the steps you need to take to find a nursing job while travelling in Australia.
The following tips were shared with us from two wonderful ex-travellers, Gemma Thompson and Ruth Dickinson.
What is your profession? Registered nurse
What is your home country? Northern Ireland
How long have you worked in this profession? I have been nursing for 4 years
Did you need to get any qualifications updated or translated or changed to Australian qualifications standard?
The most difficult part of getting set up to nurse in Australia was getting my AHPRA registration. Which is the regulatory body for registered nurses in Australia (equivalent to the NMC in the UK). It is a long a costly process and took me nearly 8 months in total from applying for AHPRA to getting on the register. For anyone that is planning to come out to Australia to nurse I would recommend applying for AHPRA around 6 months before flying out. Another thing to note is a full medical is required when applying for your visa if you state on your application you are planning to work in a health care setting. There are a small amount of approved visa medical testing centres in the UK and Ireland and it costs approx. £350.
Did you have to pass any new tests/exams?
No exams thankfully
How easy did you find getting work in your profession, in Australia? I wanted to work casual agency shifts to give me the freedom to travel and have time off when i wanted. So I'm not really able to give much advice on finding permanent jobs. I did find it difficult getting nursing work initially. If you are working for a nursing agency sometimes there are not many shifts going in the cities, particularly in the inner suburbs as there is high demand for these shifts. A lot of nurses I met in Melbourne found the same problem. However, there are still loads of job opportunities available. The best thing I did was join the casual pool at one of the private hospitals. They are also always looking for rural and remote nurses.
Who was it that you worked for? I signed up for a few nursing agencies when I arrived to Australia and applied to the casual pool/bank in a few of the private hospitals giving me access to work shifts where and when suited me which was great. When lockdown hit, I managed to get regular agency work COVID-19 screening.
How does the standard wage compare from your profession in your home country? The wage is definitely better than in the UK. You can expect to earn around 40-55 AUD per hour depending on how long you've been qualified, where and what shift you are working. There are also enhanced rates for nurses in specialised areas such as ICU, CCU and emergency nursing.
What advice would you give to someone looking to work in your profession, in Australia? Like I said previously, getting set up to nurse is a very long and expensive process and I would highly recommend applying for AHPRA around 6 months before flying out. Be prepared for a lot of hidden costs that I know I wasn't expecting including solicitors fees for certifying documents, the medical and applying for a working with children's check when I arrived in Melbourne. I would also recommend getting in contact and signing up with few nursing agencies prior to flying out. A few agencies are I signed up with are Healthcare Australia, Swing Shift Nurses and YNA. It's really easy to sign up and all these agencies will help you with the AHPRA process before you arrive in Australia. It's been a great experience and once you get working will easily earn the money back.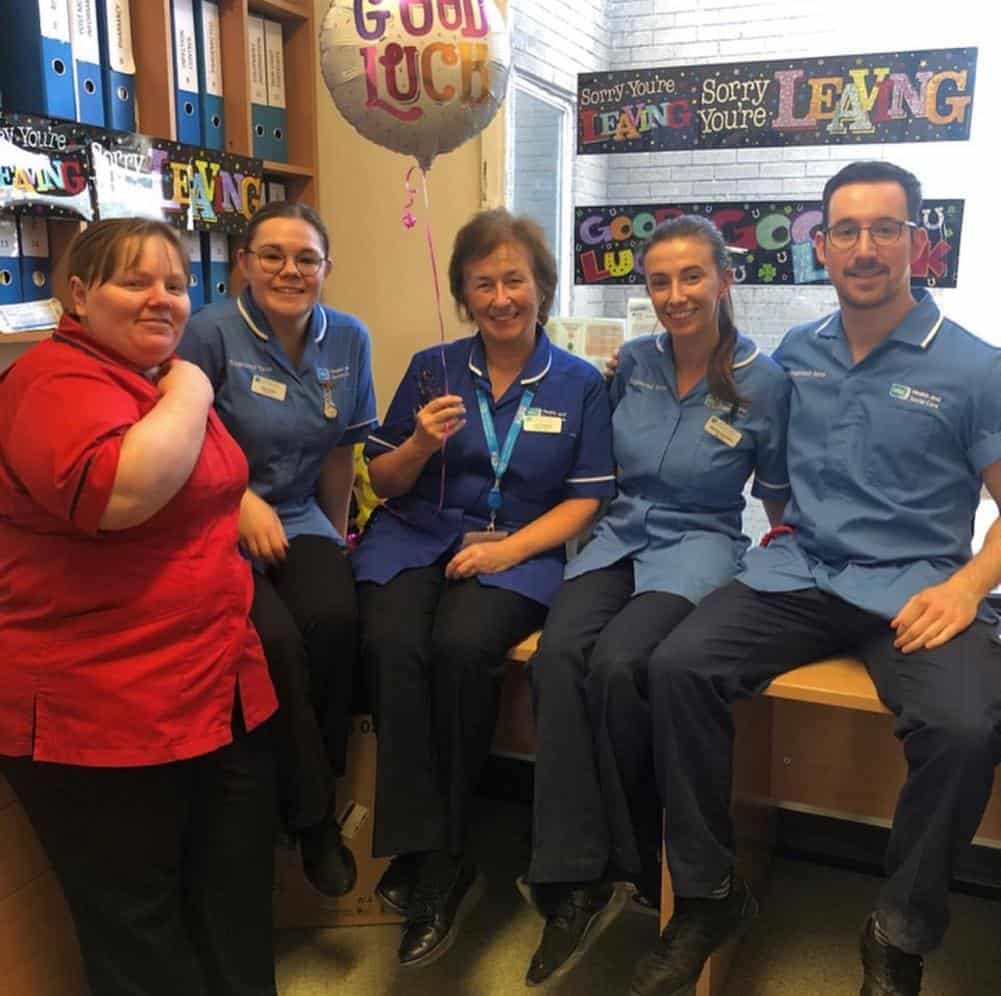 Before we jump onto Ruth's insight we just want to say thank you to medical professionals have unselfishly given so much in this global pandemic.
Whether you're coming over to work or need a getaway, we have had nurses at all stages of their careers on our award winning tours.
If you're thinking of coming over to Australia, we'll send you a discount code and some more helpful tips.
Now back onto some more helpful nursing tips…
What is your profession? Nursing
What is your Home Country? UK
How long have you worked in this profession?  Worked for 11 years in adult nursing in total but worked in Australia for about 6 months.
Did you need to get any qualifications updated or translated or changed to Australian qualifications standard? For myself, I didn't need to get any qualifications updated or translated but depending on which country you are from or level of qualification you hold from your home country, this may need translating or converting (Australia has a degree type system for nursing qualification, so if you hold a diploma, as an example, you may need to top up with an extra course to make it an equivalent to the Australian qualification).
Did you have to pass any new tests/exams? For myself I didn't need to pass any extra tests or exams, but this may be required depending on the qualification you hold and how this translates to the Australian qualification.
How easy did you find getting work in your profession in Australia? Fairly easy as I had to have a letter of an offer of employment as a minimum, or a definite job to arrive to in order to complete my Australian Nursing registration with the Australian Nursing Registration board. I unfortunately arrived at a time when there was a lull in agency work (I arrived in late October) so ease in. Getting agency shifts or contracted work may depend on the time of year that you arrive.
Who was it that you worked for? I worked for an agency called Swing Shift Nurses which is an agency that is based in Melbourne only.
How does the standard wage compare from your profession in your home country? Australia wins certainly in terms of agency.
What advice would you give to someone looking to work in your profession in Australia?
1) Be prepared to move around for work as there may not always be work in one particular area, whether that is geographical area or area of expertise.
2) Be mindful of the time of year that you arrive in Australia, as there are peak seasons for agency and contracted work which may impact on your plans for work and travel. This may be hard to accomplish depending on how quick you get your registration in principle, how much longer you have left to physically land in Australia before your visa runs out etc so be aware that your plans may change due to these factors.
3) Embrace opportunities that are given to you whilst ensuring that you are safe to practice. It's an interesting place to work and found that there times where people were happy to support, encourage and give advice.
Profession Checklist: are you able to give us a step by step checklist for finding work?
Apply for your Nursing Registration via the AHPRA website. This is where you will find all the information for applying for your registration and what requirements you need.
Ensure all documents are in place (qualifications/translations if appropriate, proof of identification etc)
Have an address that post can be forwarded to (this can be a hostel that you have stayed/staying at or friends house) so that your registration card and details can be posted to you.
Once your application is processed, ensure you have got your registration in principal prior to arriving.
Once you have arrived, ensure you retain documentation of proof of arrival to Australia as you will be given a period of up to about 6 weeks to physically go to the AHPRA offices to present remaining documentation (such as proof of arrival) to complete your registration. Proof of arrival can either be in the form of a stamped passport (which will be needed anyway for identification) or in the form of plane tickets. The documents that you require will be outlined prior to arrival and you must present yourself to the offices of the state that you applied to. As an example, I knew that wanted to start in Melbourne, so my AHPRA application went to the offices for the state of Victoria (in Melbourne city centre) and therefore I had to go to these offices once I landed to finalise my application.
In relation to finding work I searched on google for nursing agencies (although agencies such as Swing Shift Nurses, Geneva or HCA are just a few to look at) and then applied/contacted Swing Shift Nurses through their website in order to gain information and had a phone interview once committed to working for them. If there is a specific Hospital/Hospital group that you know you want to work for, then it would be worth looking online for contact information for their HR to then sort out application processes and gather information in regards to the sort of work they may be able to offer you.
Thank you to both Ruth and Gemma for helping future travelling nurses making it easier to come to Australia. You still may have some questions about visas or how to get set up in Australia, just go to our contact page and we will be more than happy to help.