Ever wondered why so many Scandinavians make the trek to the other side of the world with the intention of backpacking a few months but then keep extending and extending?
As an Aussie with a Danish mother, I'd like to think I'm well qualified to tell you why.
It's actually quite straightforward. Take all the things you love about Copenhagen and Aarhus, put them into a blissfully warmer climate, add pristine beaches, amazing wildlife, diverse cuisines and a laid back way of life and you have your Australian Gap Year.
Danish society is forward thinking enough to acknowledge the positive impact travel has on personal development and that's why it encourages taking 1-2 years break (sabbatår) between high school and university. There are so many factors to consider when choosing the perfect travel destination – so we'll save you the effort by telling you why Australia is the perfect match for a Dane.
1) It Is An Easy Transition Into Travelling
Australia is a country that forces people out of their comfort zones and to jump head first into new experiences. Along the way you will not only meet fun and entertaining locals, but also people from all over the world. More often than not, travellers returning home from spending time abroad tend to have a lot more clarity with what they want to pursue next; whether it be future study or a career. You will learn a great deal about yourself and begin to understand what the travel bug really is. Australia makes this transition easy with its friendly people, warm climate, bustling cities, natural wonders and generous visa/ job opportunities.
2) The Work Life Balance
The work life balance here in Australia is very similar to Denmark with a strict 9-5 working day and any excuse to hold a meeting from a 'hyggeligt' café over some delicious smashed avocado and an almond milk latte. This is a huge benefit as it means you won't feel like you're struggling to adjust to a faster, more hectic pace as you perhaps would in a city like London or New York for example.
3) The Great Outdoors
Despite our compromising Scandinavian climate, us Danes are obsessed with getting outdoors and being active. I've often sat inside the warmth of an Aarhus pub with a delicious Tuborg watching people jogging through the snow, thinking 'why would someone voluntarily do that to themselves?!' 
With Australia having over 500 stunning National Parks, you really are spoilt for choice, whether it be the breathtaking cultural Uluru-Kata Tjuta National Park or the sailing centric Whitsunday Island National Park there is something for everyone.
Australia in general is an absolute haven for the great outdoors and there's something for everyone. You could get up close and personal with koalas down the Great Ocean Road, hike the stunning Blue Mountains, carve a wave surfing Phillip Island or sleep under the stars in the outback.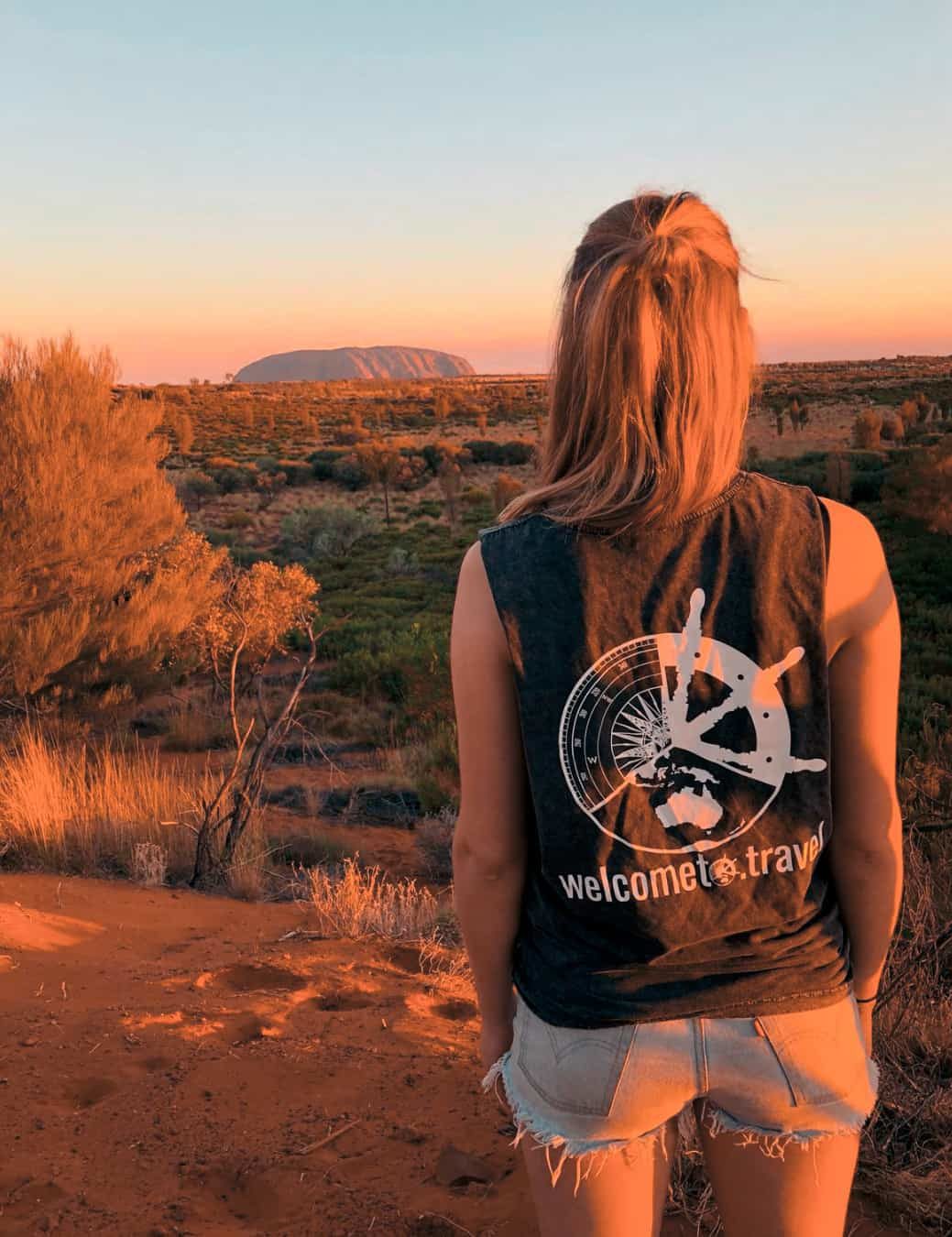 4) Keeping Fit
If keeping fit is your thing then Australia is your perfect match. Not only are Aussies sports nuts, they're obsessed with keeping fit and healthy too. They have huge participation numbers in group fitness classes, cycling and running. Living an active lifestyle goes hand in hand with the beautiful climate Australia boasts. The seemingly constant presence of sun immediately puts you in a good mood and encourages you to get outdoors and be active, they even have outdoor gyms breaking up inner City and beach walks. How good is that?!
5) The People You Will Meet
Any experience abroad is usually most memorable because of the people you meet along the way. This is one of the biggest concerns Danes have before taking the leap Down Under. Many Danes I have spoken to, including my extended family, are cautious about seeming reserved at first impression. Little do they realize Australian and Danish humour is incredibly similar. We tend to be very sarcastic and not much is taken seriously. Those familiar with the TV show Tak for I Aften will have a good indication of what Aussie humour is like. Australians are very interested in other countries/cultures and we love to chat about it. We also tend to view Scandinavian countries as being somewhat exotic and mysterious – even if you disagree just roll with it because Aussies literally just love listening to your accent.
So how do you actually get to Australia?
We've established Australia is the perfect travel destination for you – but what about the visa? All Danish passport holders aged between 18 – 30 are eligible for the 417 working holiday visa, allowing you to work and travel for up to 12 months, with the opportunity to extend for a second year upon completion of 88 days' farm/rural work.
Working in Australia is an adventure in itself and incredibly popular due to generous wages. You may find yourself working as a trained barista in a busy Melbourne café one day, to working on a beautiful vineyard in the Barossa Valley the next. You'll be immersing yourself in a new town, in a new community and meeting an exciting network of new co-workers and friends. In doing so you will start to feel blissfully settled and any lingering feelings of homesickness will disappear. All of a sudden you have an international family away from home, who you can invite over for the ever-popular and extremely wild Danish pastime of baking homemade bread.
Ever wondered what it's like to have Christmas on the beach in 30-degree weather wearing a Santa hat and bikini? Get on that flight down under and find out for yourselves. Yes, you can still bring your risengrød to the beach, we won't mind.