Sydney is hands down one of the most picturesque and photogenic cities in the world.
Naturally, this makes it the perfect destination for travellers (and Instagram lovers) who love to wander around, camera in hand, capturing the beauty around them.
The spectacular Harbour. Quirky alleys and side streets. Breathtaking beaches and rugged cliffs. Stunning parks. The list goes on…
If you find yourself in the Harbour City, make sure you explore some of Sydney's most scenic (and Instagrammable) areas that you simply can't miss out on.
I'm going to start this off with the most obvious choice.
The oldest neighbourhood in modern-day Sydney. The Rocks has so much to offer to the Instagram aficionado. Zigzag your way around the cobblestone streets to find beautiful, old sandstone buildings built by the first British settlers in the 18th century.
If charming heritage-listed buildings aren't your thing (but also, why wouldn't they be?), then you can always go searching for the various cosy courtyards that are lit up by warm fairy lights at night. Or the many unique underground cocktail bars that are scattered around.
For the old souls out there, I recommend that you venture out on your own tour of the oldest pubs in the area (trust me, there are a few).
The stunning architecture alone is wildly Instagram worthy. But walking around, you really do get a sense of the area's Old World charm and character. It's palpable.
To mix things up, witness the brilliant juxtaposition of modern, minimalist design and historical heritage by visiting the Museum of Contemporary Art. Not only is it quite unique to see such a beautiful Art Deco building against the backdrop of old brick and sandstone, it also happens to be a fantastic Museum.
What would an Instagrammable spot be without an incredible vantage point? A short 20-minute stroll from The Rocks will get you to Observatory Hill. Here, you  will be able to enjoy panoramic views of the beautiful Harbour. And if you're looking for accommodation with a view, look no further than the Sydney Harbour YHA. The views from the rooftop are phenomenal, allowing you to look out to both Harbour Bridge and the Opera House. Don't say we didn't tell you.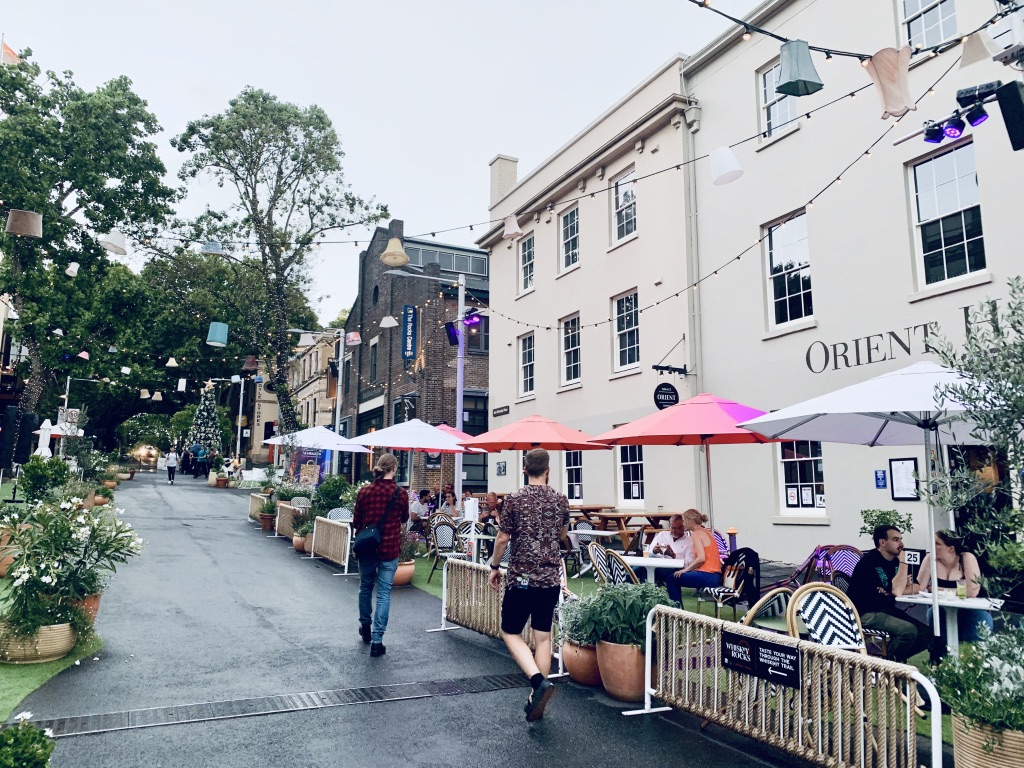 I think we all know just how instagrammable parks can be, and Barangaroo Reserve is no exception.
Set in the middle of the city, this beautifully-landscaped garden is quite literally the perfect spot for a picnic. With incredible, uninterrupted views of the harbour, it is the ultimate place to get a spectacular sunset snap.
Pack a picnic, a blanket and a bottle of wine (yes, it is BYO), sit yourself down on the grass and admire the view. Once you've had enough to eat, go check out one of the many lookouts. Better yet, take a stroll along the foreshore promenade. Hand holding is recommended for maximum romantic effect. 
If you're someone who prefers to treat themselves and eat out, then you're in luck.
Not only is there a multitude of incredible places to eat and drink (hello food snaps), but most of them will also have ridiculous views of the city skyline and the Harbour Bridge too. I'm talking waterfront restaurants and rooftop bars. I wasn't kidding when I said these were some of the most instagrammable areas in Sydney…
Not only is this place stunning, but it is also culturally significant. It's a key site where clans of the Eora Nation lived, hunted and fished both before colonial settlement and during. If you feel like learning more about the rich cultural history of Barangaroo Reserve, you can take part in an insightful Aboriginal Cultural Tour. Not only will the tour take you through the Reserve, showcasing all of the wonderful native flora, but you will also get some insight into the significance of the land to Australia's Aboriginal heritage.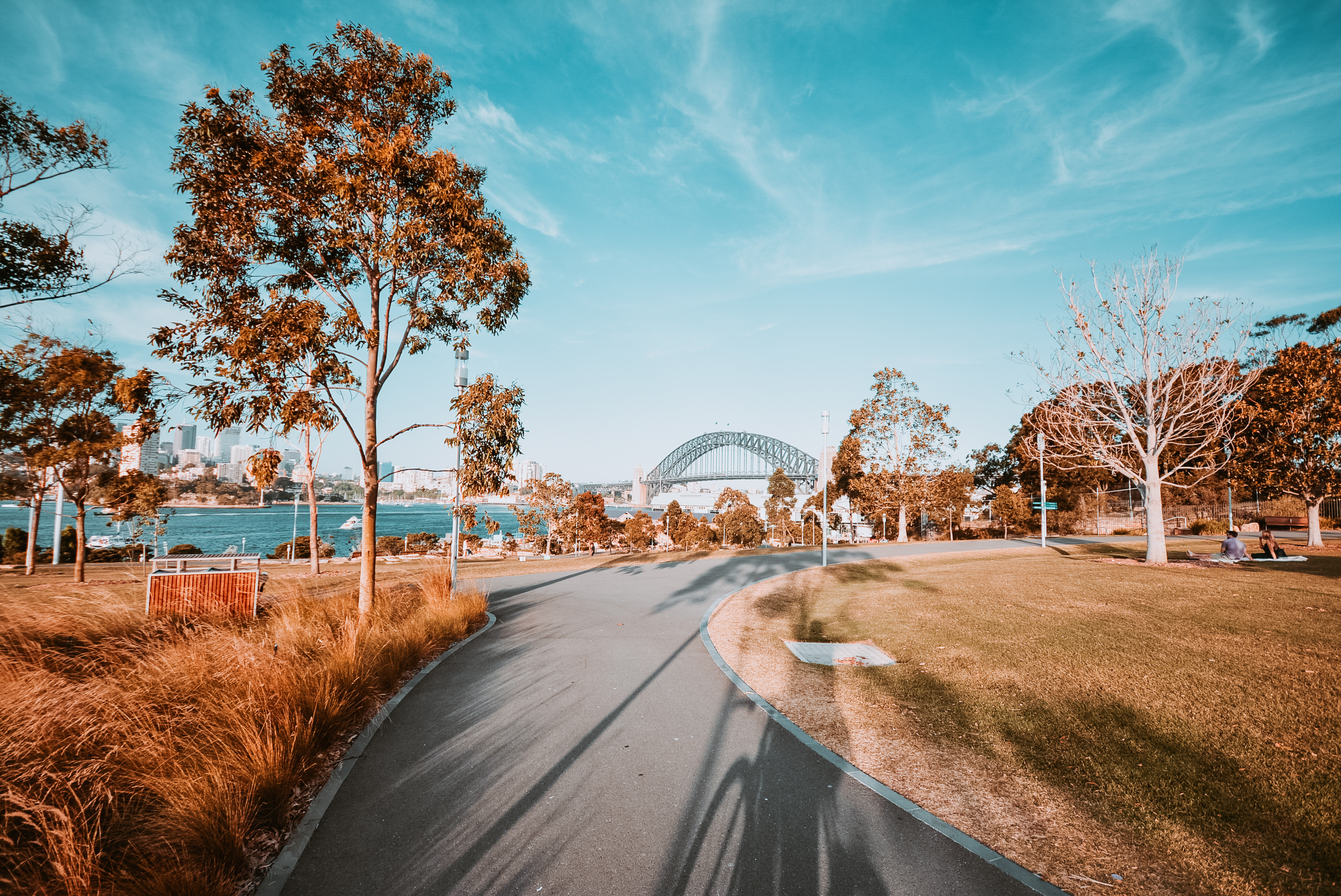 Newtown is Sydney's eclectic, free-spirited neighbourhood with a whole lot of character.
Boasting a thriving food, drink, art, music and theatre scene, it's where everyone goes to eat the best ramen, snatch up rare vintage pieces, see live music and drink crisp draught beers.
But why exactly is Newtown one of Sydney's most instagrammable areas? Well there are a few reasons. Number one: it's home to what seems like an endless array of wonderfully colourful and often thought-provoking street art. In fact, you'd be hard pressed to find a square metre of concrete in the whole neighbourhood that ISN'T covered in vibrant illustrations.
Newtown is also where you go for your hit of multicultural deliciousness.
If you're a fan of anything from Vietnamese, to Pakistani, Japanese, Ethiopian or Greek, Newtown's got you covered. Add your pick of craft breweries, grungy bars and classic pubs to the list, and you've got yourself the perfect day of eating and drinking. Fill your camera roll up with shots of the different dishes, beautiful cocktails and charming venues and you're good to go!
And finally, Newtown just so happens to be home to all of the vintage stores, thrift shops and knick knacks of your dreams. If you love to wander around in search of second-hand treasures and "little cute things", you'll be delighted at the number of shops you can cruise through. Not only are these quirky shops and stalls aesthetically pleasing (instagram-worthy for sure), you'll also be contributing to a more sustainable model of shopping by purchasing pre-loved items. Win win!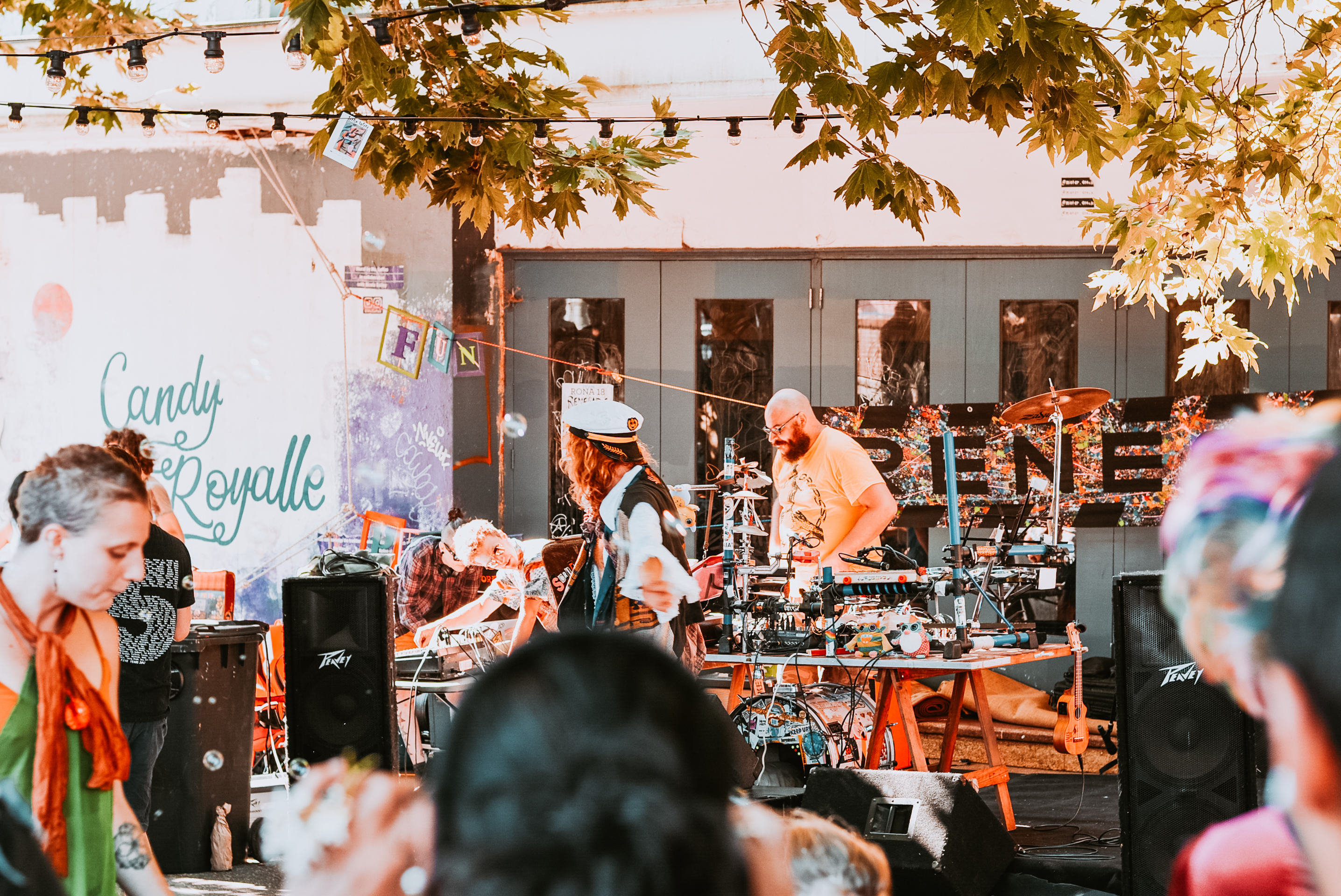 This one needs no introduction.
Bondi Beach probably takes the crown as THE most instagrammable area in Sydney, and rightly so. The spot itself is iconic – after all, what's not to love? Surfers in their element. Turquoise blue waves washing up on orange sand. A beautiful rugged coastline. It's no wonder Instagram lovers all flock here to try to capture the magic.
Start at the northern side of Bondi Beach and make your way to the Grassy Knoll for the ultimate panoramic view. Hint: take a picnic blanket and kick back with some snacks as you watch the sunset give off beautiful pinks and purples over the neighbourhood. Of course, you can also stroll down the beach and get that epic Lifeguard Tower shot (Bondi Rescue, anyone?) because we all know it's a good one.
Slowly make your way down the beach to the famous Icebergs saltwater pool – the most photographed pool in the world.
You know the one – runs 50m long and is quite literally placed RIGHT next to the ocean? I'll admit, it is pretty special to watch the wild waves crash up against the rocks and the side of the pool.
Not enough content there for your Instagram? Well, if you really wanted to level-up, you could set off on the Bondi to Coogee walk along the coast, passing by four more beaches. And trust me when I say that the shots you can get on the way are breathtaking. I'm talking dramatic cliffs, rock pools, Aboriginal rock carvings and tons of orange roof speckles scattered around everywhere. Oh, and if you get hungry, just pop in to any of the cute little suburbs on the way for a delicious treat to refuel.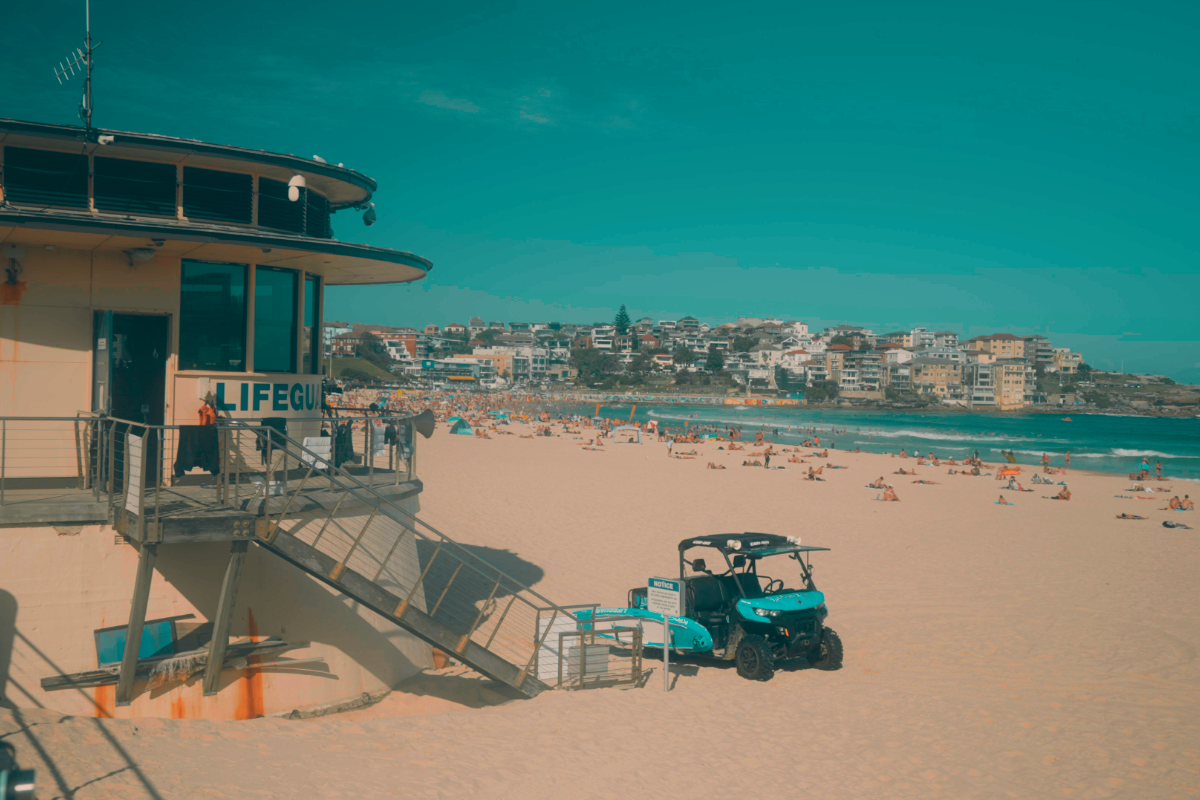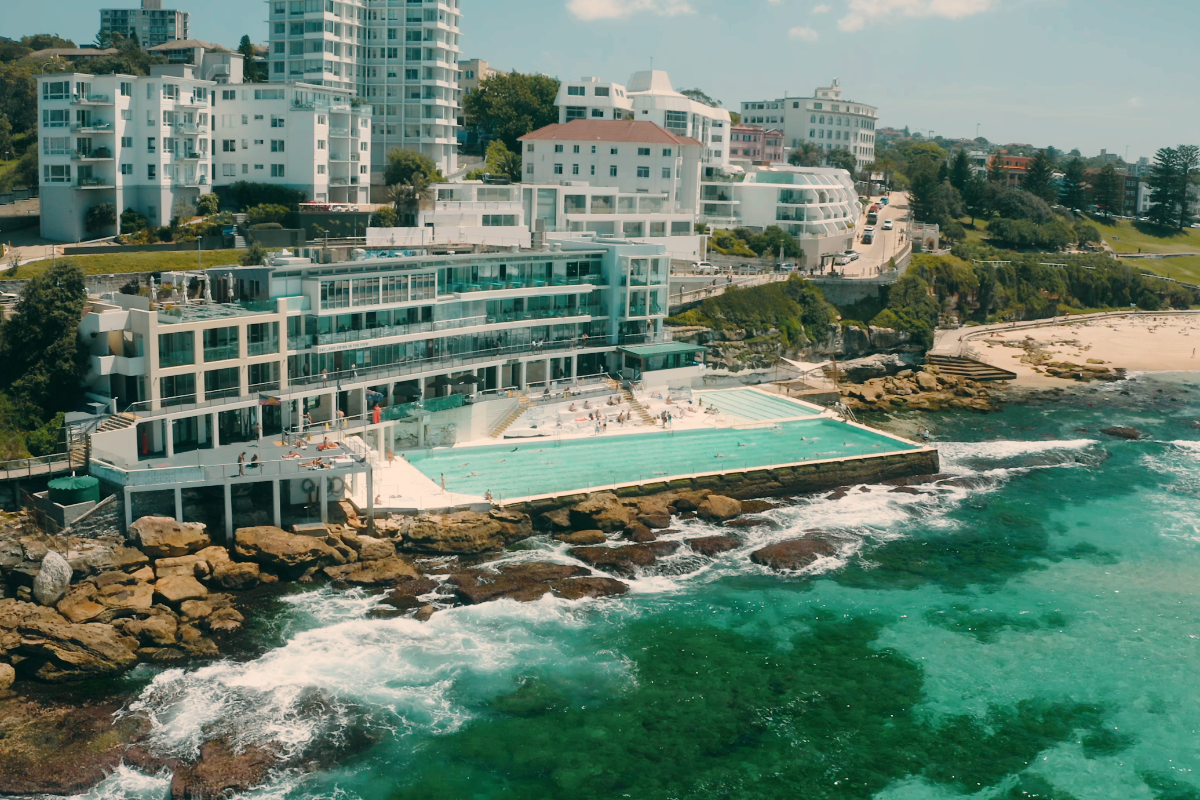 Heritage-listed, majestic and lush.
A trip to the Royal Botanic Gardens in Sydney is good for the soul, and for the camera roll (rhyme intended). A green oasis that spreads out over 30 hectares, it is once again an ideal place for a picnic, a leisurely stroll or a quiet ponder. Try and see if you can spot any of the birds, fish, lizards and frogs that are roaming around – bonus points if you manage to catch them on camera!
And seeing as we are talking about Sydney after all, what would this instagrammable place be if it didn't showcase TWO of the most famous landmarks in the world – the Opera House and the Harbour Bridge.
The spot I'm talking about is called Mrs. Macquarie's Chair, a sandstone bench on the Garden Island Peninsula. From this bench, you can take in the ultimate, uninterrupted view of both of these beauties, side by side. Best seat in the house.
Next, take advantage of the ridiculous amount of colourful flowers, trees and berries because they are at every corner. And if you're doubting just how picturesque this place is, head to the RBG Sydney Instagram page and see for yourself!
There are also endless events and workshops and exhibitions at the RBG, so make sure to check what's on when you visit. Head down to The Calyx, the centre that hosts these activities, and take in the cool light features at night. Oh, and the building itself is prime instagram material.
Now, while we deem these five places to be the most instagrammable areas in Sydney, the truth is that every corner of this city is spectacular and wonderfully Instagram-worthy. There is an abundance of picture-perfect spots that all need to be seen to be believed.
Reading blogs, watching videos, planning an itinerary and chatting to experts can all help make sure you don't miss out on the "must-sees" and that you make the most of your time. After all, we haven't even touched on Sydney's beautiful surrounds in this blog. You've got a lot of ground to cover.